The popularity of log in construction has continued its steady growth in Finland. According to current estimates, a fourth of the started detached homes to be done this year will be made of log. There are many reasons for this: one is ecological construction.
In this article, we have compiled science-based and interview-based reasons as well as reasons that are based on our own knowledge and our experts' experiences on why people – read builders – increasingly more often choose log as their building material. Environmental values are being brought out more and more and they are becoming a trend among consumers too. It can even be said that ecological construction is partly due to the fact that log is such a preferred material for builders.
Ecological construction is a theme in which wood as a building material is key. This year, anyone building a detached home, villa, holiday home or cabin should pay even more attention to green values. Log is ecological construction at its best and in the future, we anticipate that the use of wood will play an important role in managing climate change.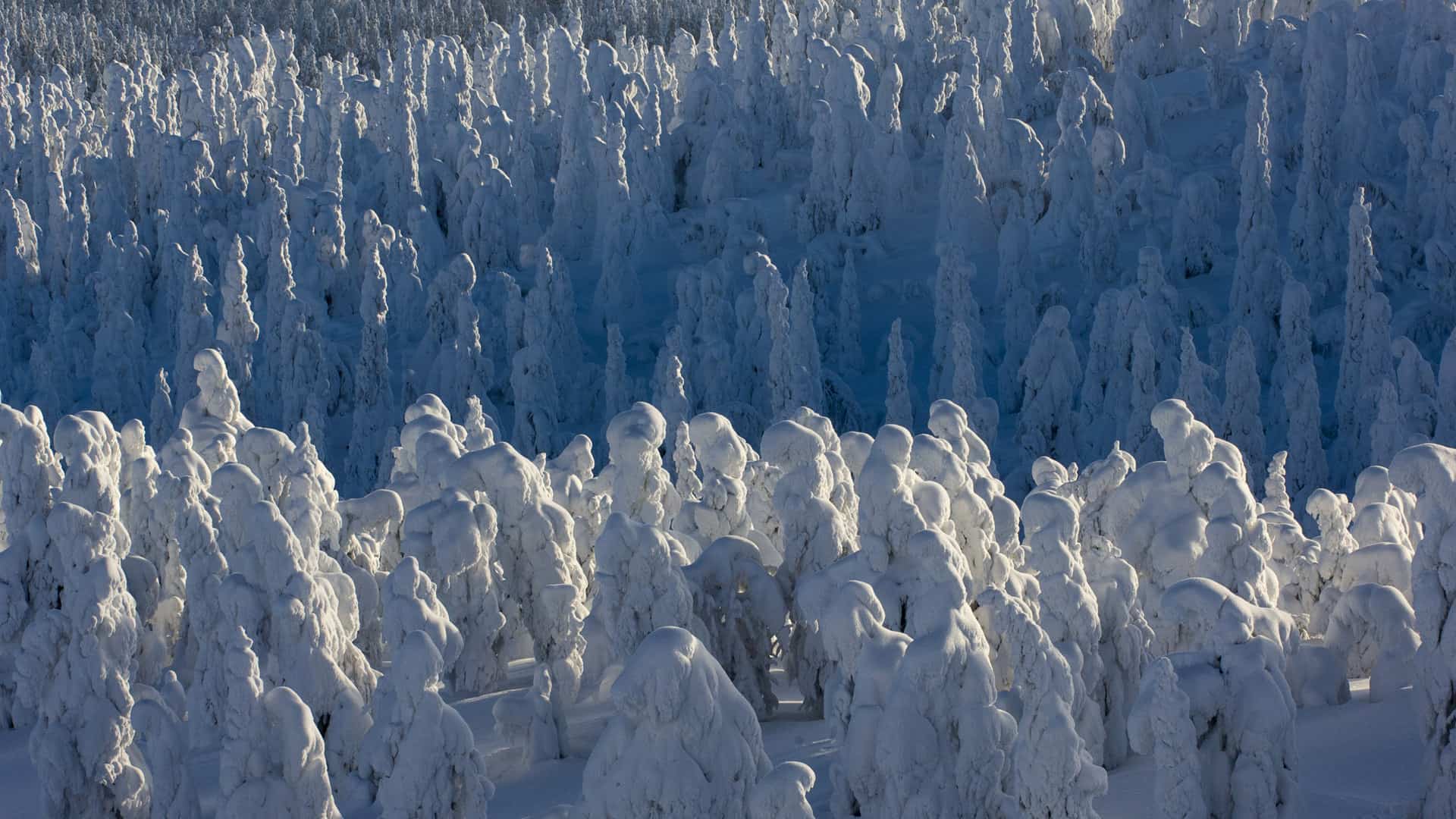 Log Is Ecological Construction
Wood is the only construction material, whose legal origin and sustainable production can be certified. Detached home, villas, semi-detached homes, holiday homes, cabins and saunas, and other buildings that are built of wood cause significantly less climate and environmental harm during their life cycle than buildings built using other materials.
Log is durable and environmentally friendly, so it is excellent for the construction of detached homes and leisure buildings. A log wall binds carbon ten times the amount compared to the amount released during production, and sawdust and wood chips that are formed as side products during the production of logs produce more energy than what is consumed in the production of logs.
A detached home or holiday home that has been built of log has a long life cycle and is also enables ecological housing. If a log building is well designed and it is built and maintained appropriately, it will last and function for a long time. You can find out more about the maintenance of a log building in our separate blog post that covers the topic.
In addition to log being an environmentally friendly material, its other essential benefits include breathability and moisture-engineering safety, durability, allergy-friendliness and its wellbeing factors as well as naturalness.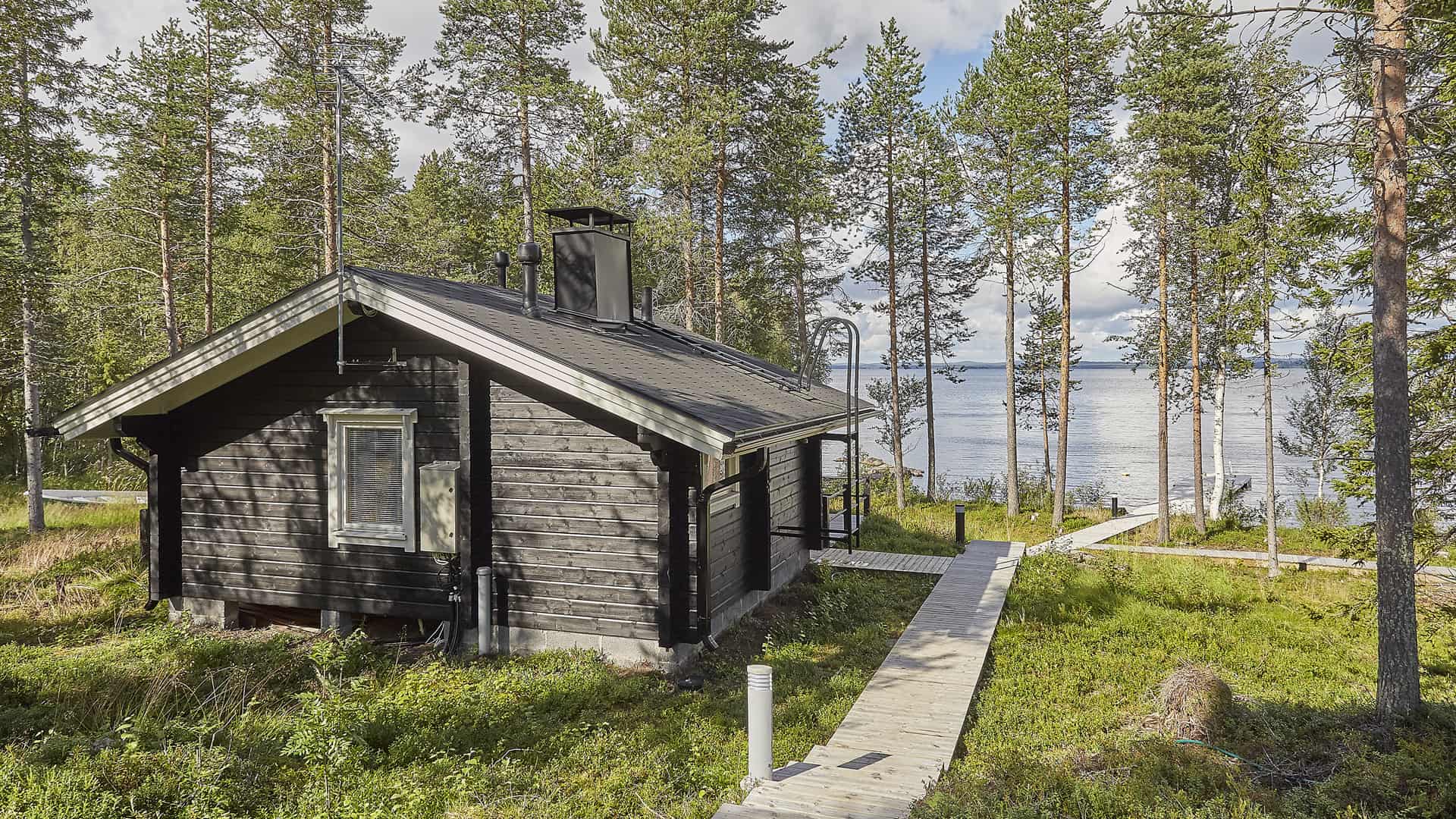 Ecological construction: facts about log
A log wall binds carbon 10 times the amount compared to the amount released during production.
The average detached house in Finland holds approximately 30 tonnes of the air's carbon dioxide in its wooden structures – that equates to the average driving-related carbon dioxide emissions of one consumer over a period of more than 10 years.
In connection with the machining of logs, the sawdust and chips that are formed as a side product produce more energy than what is consumed during the production process.
A log-structured wall reduces the need for heating and cooling, since the logs balance the temperature differences of the building.
The durability of the wood material to be used has been tested in the harsh climate conditions of Finland, in both dryness, rain and winter frosts.
Read our customers' comments about log homes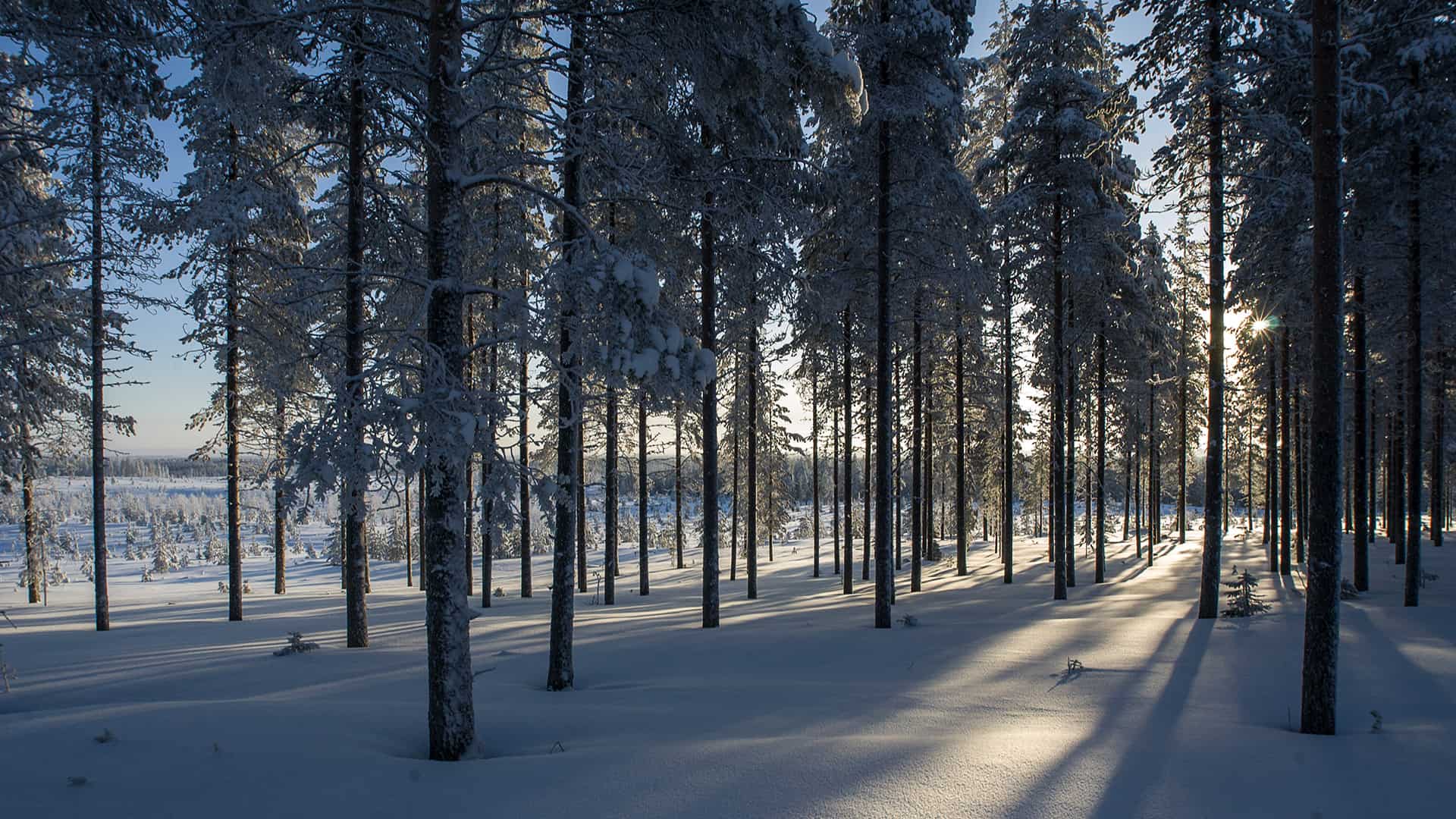 The Indoor Air Of Log Homes Is Praised
Many people who have built a log detached home, villa, holiday home or cabin have praised the high-quality indoor air. Many residents have long-term experience of this, but studies also indicated the good indoor air of a log building.
A log home has been proven in several studies to be allergy-friendly due to its excellent indoor air and antibacterial properties. Good air quality in log homes is based on hygroscopicity, i.e., wood's ability to transfer and bind moisture in the wall and away from the wall. In practice, log surfaces bind moisture as the humidity of indoor air increases, and respectively transfers it when the indoor air dries.
In this way the variations of indoor air humidity are reduced, and the indoor air quality improves. Dry indoor air in particular is considered to be problematic. The small cracks on the surface of the wood are also significant. They increase the surface area, through which the wood binds moisture to itself and also releases it. Untreated wood keeps the humidity of indoor air within an optimal range in terms of health (RH 30-55%).
A solid log wall without additional insulation does not contain layers, where moisture can accumulate inside the wall structure. A laminated log wall (alongside planed log walls) has a moisture technical behaviour both during hot summer weather and during freezing conditions, since the glue seam does not contain ingredients that would inhibit the log's breathability. Therefore, the construction of a log home and villa or holiday home is a safe option in terms of its moisture technical behaviour.
Studies show that wood surfaces promote recovery from illnesses, reduce stress and improve mood. Wood, particularly pine, has antibacterial properties, which significantly reduce the development of toxic compounds produced in indoor air by bacteria and moulds (Wood's natural properties. Metsäkeskus webinar, 15/9/2021). Studies have also shown that the wood surfaces of indoor spaces calm the body, lower blood pressure and pulse rates. It can be said that there is a lot of similarities in the previously mentioned points as, for example, what benefits spending time in nature has on people.
Find out more about the indoor air and health impacts the use of wood has.
Aesthetics Of Log
The relationship between humans and nature is a mysterious matter, and many people living in an urban city environment or suburb may desire some sort of connection with nature. For this reason, for example, a log home with its natural building material, may provide this connection with nature.
Finns have traditionally valued log – and wood construction here, in general, has long traditions, because the high-quality raw material has always been easily available. As a material choice, it has almost been self-evident for many generations. A red cabin with a potato field is probably a familiar statement to many Finns.
If we consider the aesthetic values of wood for a moment, it is easy to come to the conclusion, when listening to log enthusiasts, that log is a preferred material for many builders' interior design and atmosphere tastes. Adjectives associated with wood include, for example, warm, cosy and calming.
Many people who have fallen for the charm of log also like the natural pattern of wood – the log pattern is often, during the design stage of a log building, left visible, for example, on the home's wall surface in some way and it is not entirely covered up. Some might want to keep the log pattern entirely visible, while others want to give it a glossy surface treatment in which case the pattern is more subtle. There are plenty of options for builders, since preferences concerning colours, surface treatment and interior design are very specific to different builders. In the surface treatment of wood, it is good to consider that it can have an impact on the breathing properties of wood.
Ecological Construction: As Said By Our Customers
We carried out another widescale customer satisfaction survey this year, which was based on our Finnish customers between 2018-2020. We outsourced the survey to be carried out by the consultancy and research office Innolink in the spring of 2021. Our survey received a total of 535 replies. Ecological construction is also visible in our survey's responses.
Here are some of our customers' freeform replies concerning log as a building material. This is what we asked in the customer satisfaction survey: what do you think is the best thing about the building you acquired? You can read some of the replies below.
"We acquired a log home because of its good breathability."
"The scent of wood."
"Functional, ecological."
"Good air, peaceful and calming atmosphere."
"Suitable for the landscape."
"Appearance of the log home. Easy to assemble. Environmentally friendly construction method."
"The air quality is good, if you have, for example, an allergy or asthma."
"Clean indoor air, lots of wood creates atmosphere."
"Sauna and indoor air."
"A log home is a log home. Warm and close to nature."
"Everything works. A charming and well-functioning home."
"Good air, peaceful and calming atmosphere."
"The fact that we have got ourselves a log building, the scent indoors is lovely!"
"Naturalness, 'clean/healthy' indoor air, beautiful log surfaces."
You can familiarise yourself further with the inspiring customer stories here.
You can read the results of our customer satisfaction survey in more detail here.
Genuine Northern Wood
The environmental friendliness of log homes and the scientifically proven healthy indoor air have become important criteria in the selection of house packages. As popularity grows, in the future, log construction can be expected to offer even more diverse implementation and more modern appearance. For example, the sheered corner joint, non-settling log and the modern log profile have been developed as solutions for this. The previously mentioned points have enabled the popularity of log homes to grow in urban planning areas too.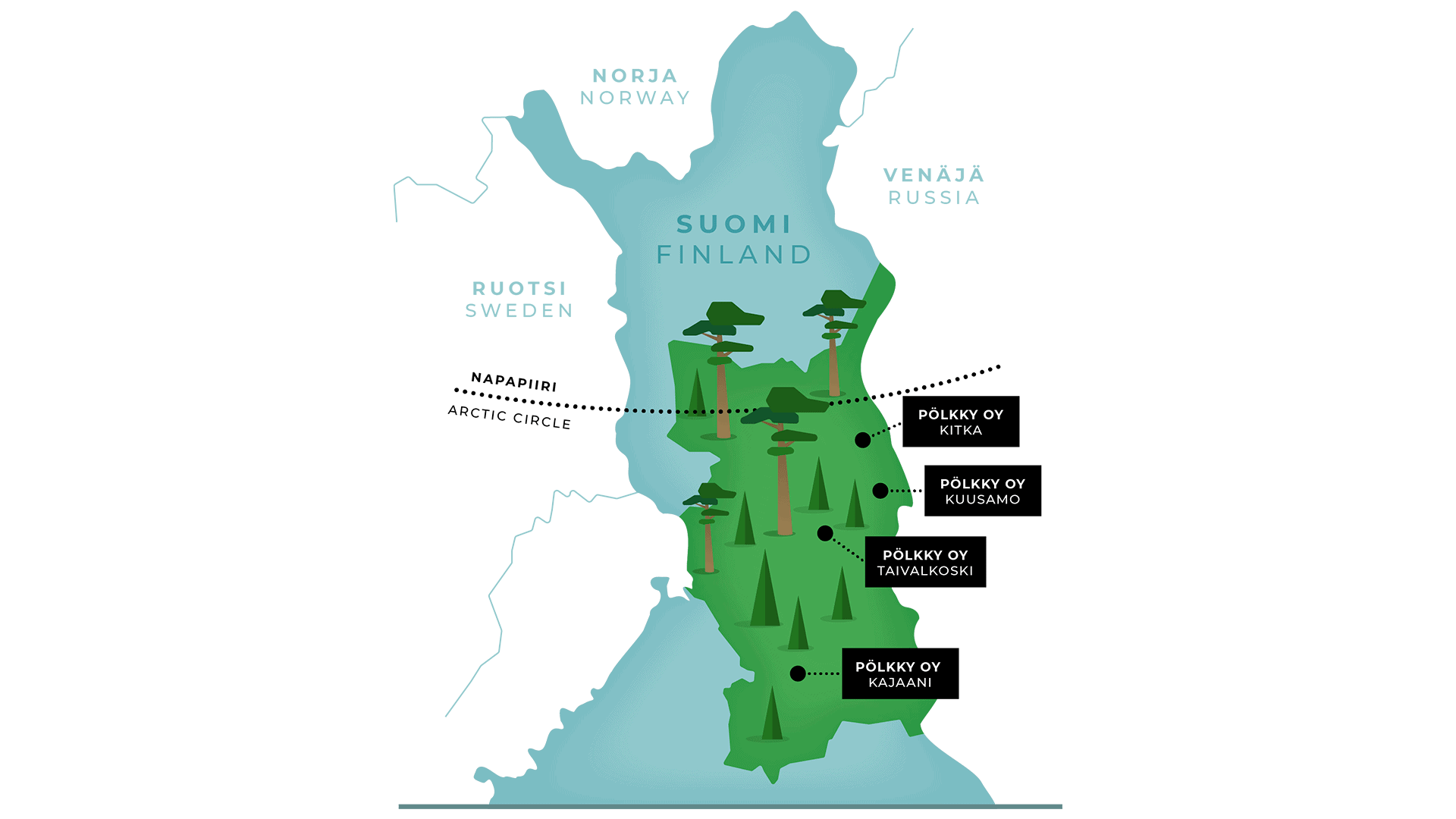 Consumers and professionals appreciate northern wood, because the share of core wood in it, which is used to produce rot-proof logs, is abnormally large. We use this same wood to also produce, e.g., the strong roof structures of our buildings.
Our cooperation partner Pölkky Oy, which is a family-run business from Kuusamo, processes and delivers the raw materials for our production. The even and good quality of Kuusamo Log Houses' logs are ensured by Pölkky's large volumes of raw material, in which case the raw material to be processed can genuinely be classified and the best-suited timber is selected for each part of the log building. The logs are processed with the thought that each log arriving at the sawmill is unique.
New production lines are utilised at Kuusamo Log Houses and Pölkky, and they have significantly increased the efficiency of production and they support the introduction of new products that are being planned both in Finland and in export markets.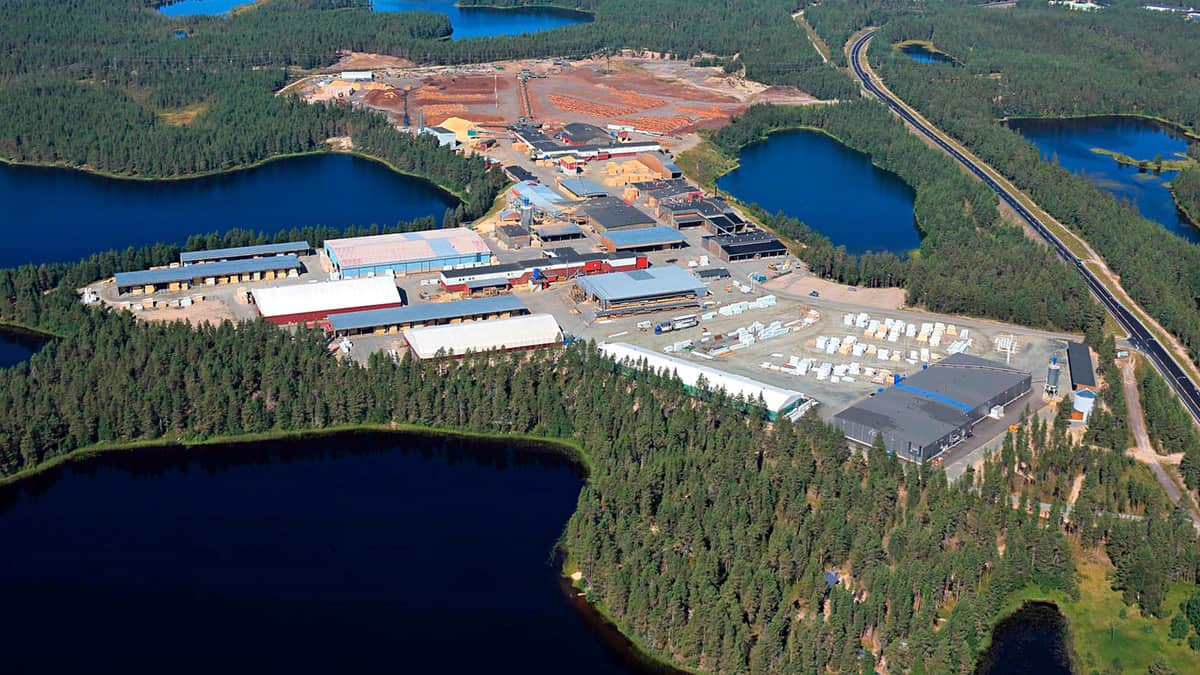 Articles To Read About Log Construction
We Recommend For Log Home Dreams And Wishes