A couple of years ago, Venla and Juuso from Turku found themselves dreaming of their own, larger home. When they couldn't find a property for sale that was pleasing for both of them, they gradually moved towards the idea of building their own home instead of purchasing a ready-made one. As a result of meticulous background work and a few coincidences, Kuusamo Log Houses' Nuuna collection's house was chosen as their future home.
The main wishes the couple had for their new home was, above all, sustainability, beauty and indoor air that was good to breathe. A log house as a form of housing fulfilled their wishes perfectly.
– Healthy indoor air was important for both of us. Long service life, and the knowledge that we can avoid any mould problems with this solution, influenced the decision. In addition to this, the log surface is extremely beautiful and creates a soft atmosphere in the home, which is why we left a lot of log surface visible, Venla explains.
The Shape of the Nuuna House was a decisive factor
Initially, the exceptionally shaped plot seemed to cause challenges for the couple. The fan-like Nuuna model, which was found in Kuusamo Log Houses' selection, solved this problem well. When a suitable house model and supplier had been found, it was time to adapt the plan and make it personal.
– We made a lot of changes to the floor plan solution, and we were able to make the house perfect for us. We have sat around the plan for several hours with Kuusamo Log Houses' representative because each time we had something new to add to it, Venla smiles.
– I can't remember there being anything that couldn't have been changed if we wanted to change it, Juuso adds.
Top Level House
The couple radiates gratitude towards all those who participated in creating the home into an entity which they will enjoy for years to come.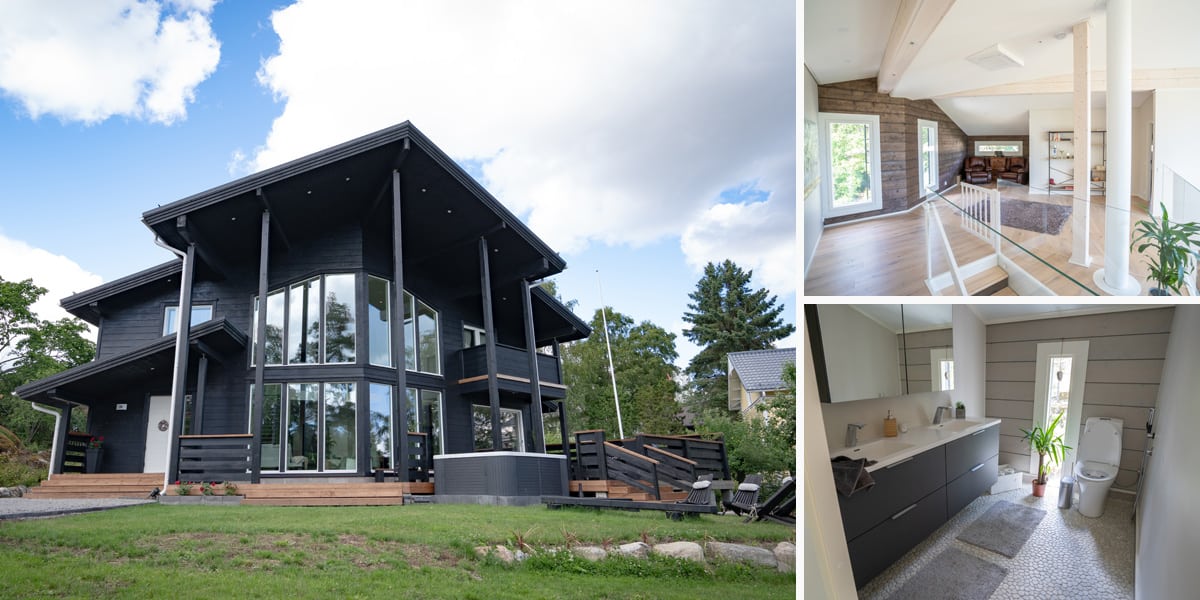 – A huge thank you to everyone who have made this possible, to both the construction team and Kuusamo Log Houses. We discussed with their representative that we will create a top level Nuuna, and that was certainly achieved, Juuso smiles.