Kuusamo Log Houses' main products are buildings made of log; detached houses, holiday homes and various outbuildings. We also produce bigger buildings like hotels and kindergardens. Modern and industrial production ensures accurate measurements and products of equal quality. Our four production lines operate around the year and alongside the traditional cross-corner joint option, they also allow the implementation of a modern sheered corner joint option.
Kuusamo log selection
Kuusamo Log Houses has one of the market's largest log selections. We have suitable log for both large and small projects, as well as with a modern and traditional appearance.
The intended use of your building, as well as your preferences, are decisive in terms of which of the following log types and thicknesses are most suitable for you.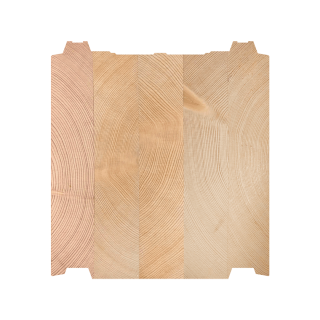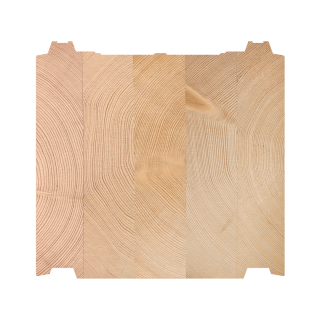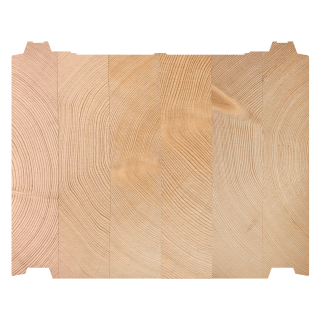 For detached homes, we recommend the Kuusamo laminated logs which are available in thicknesses of 202, 230 and 275 mm. The 202-mm-thick laminated log is available in two different side profile options.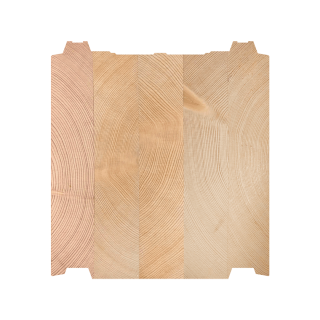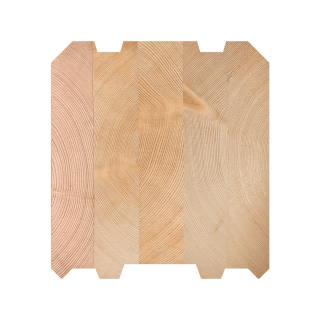 All the LHM-type laminated logs have a modern and streamlined profile with the logs overlapping each other. In case of the LHP-type laminated logs, the seam between the logs is more visible and the joint between the logs on the outer surface is more diagonal.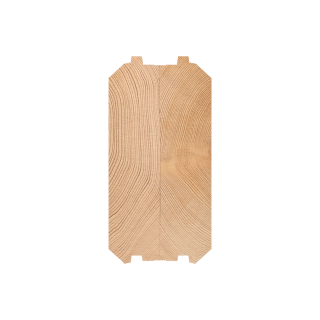 The 95 mm laminated log is functional and cost-effective options for saunas, barns, garages and small summer cottages.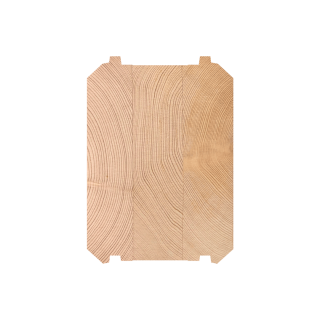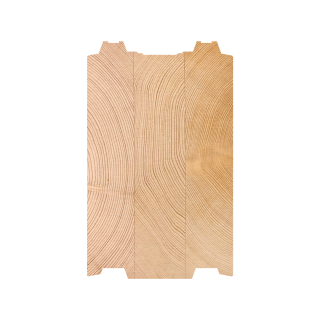 In case of larger cabins and villas, which are used occasionally around the year, the "intermediate size" is suitable: 135 mm laminated log.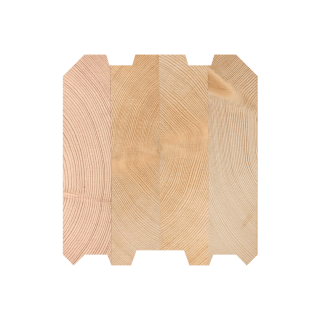 When the winter use of a holiday home is greater and heating is kept on in the building around the year, it is worth choosing our 180 mm laminated log for the wall logs. In house-like, year-round holiday homes that may be intended as rentals, it is recommended that the same log sizes are used as in the Kuusamo log homes.
Our nearest Kuusamo representative will assist you in choosing the most suitable wall log.
Log Buildings and Log Construction
Log buildings are traditionally built using corner joints. Modern log construction also allows for sheered corner joints that are common in urban construction, in which the corners of a log building are cladded with corner boards. Ask your nearest Kuusamo representative for more information about log buildings and log construction.
In addition to the traditional CROSS CORNER JOINT we can also implement your building with a SHEERED CORNER JOINT or SHORT CROSS CORNER JOINT. You can implement both a traditional log home or a modern, urban-style home with the corner solutions we offer. Ask your nearest Kuusamo representative, which corner joint option would be recommended for the building you would like. You can also obtain other additional information about log buildings and log construction from our expert Kuusamo representatives.
Typical corner structures of log buildings