We welcome you to familiarise in the 29 m2 shoreside sauna that has been implemented on the basis of customers' personal pictures.
The presentation is for a lovely and spacious shoreside sauna, which was implemented on the basis of plans an architect produced for the customer family. Snacks can be prepared in the living area alongside enjoying the sauna. The living room can also be used as a guest room. The atmospheric sauna invites you to enjoy the steams even for longer periods. Familiarise in the site by clicking the image below.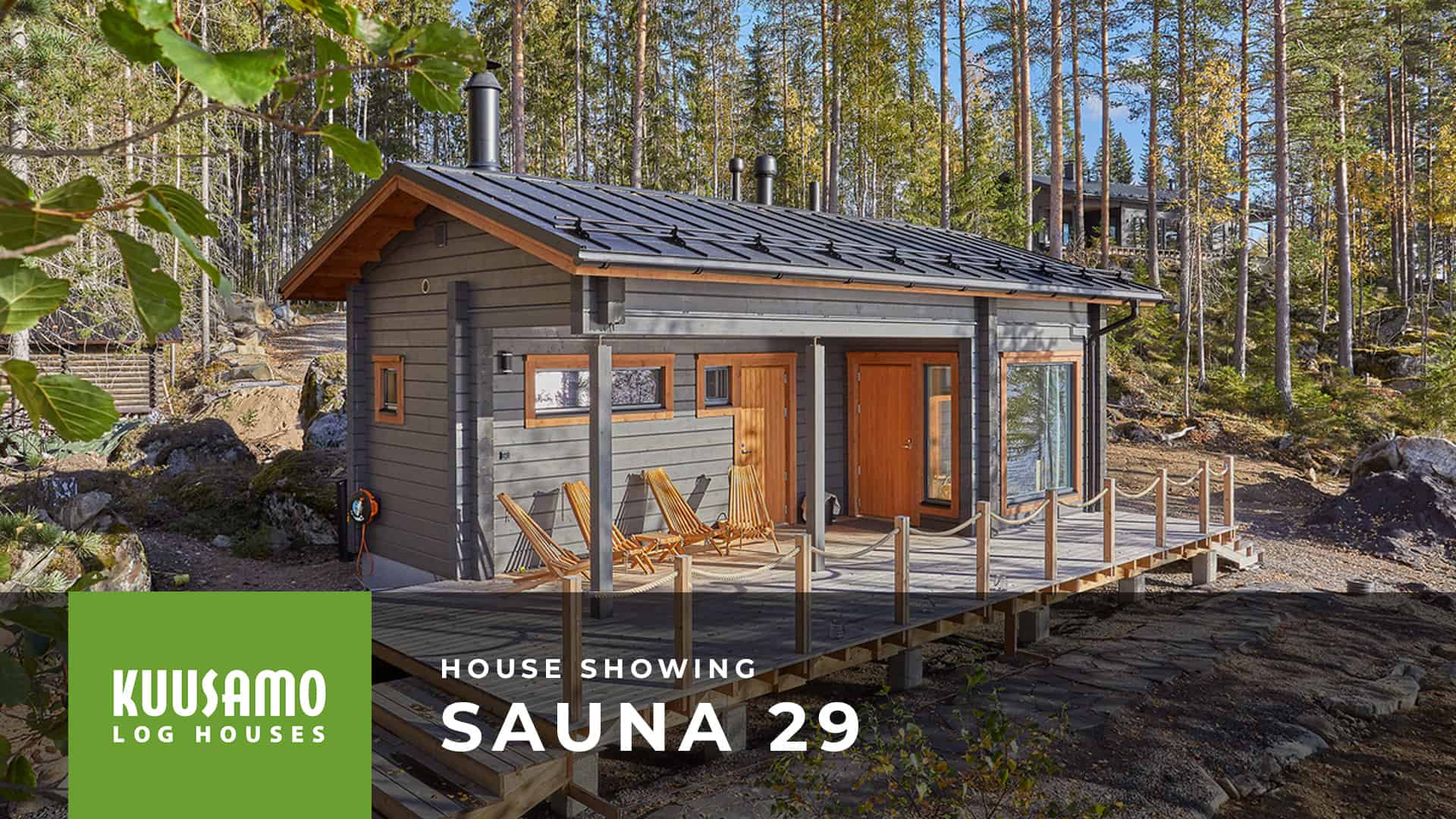 Facts
Model: Customer's own model
Log: laminated spruce log LHP 180×195 mm
Corner type: cross corner joint
Floor area: 29 m²
Notes: The shoreside sauna has been built at the shore of the home for everyday pampering moments. If necessary, the sauna can also be converted into a guest cabin. The large windows of the living area and sauna open out to stunning views of the lake.
Familiarise in our collection and find your favourite! Your local Kuusamo Representative will be happy to help and provide additional information on the different options. With the help of a Kuusamo Representative, you can customise the model in such a way that it is best suited for your family's needs.