You're welcome to come and take a look at log house Kajastus!
Log House Kajastus charms with its sense of space. A peaceful lake view opens out from the large windows of the living room and kitchen. The performance of nature's four seasons are enjoyed in this home. You can view our anticipated site by clicking on the image above.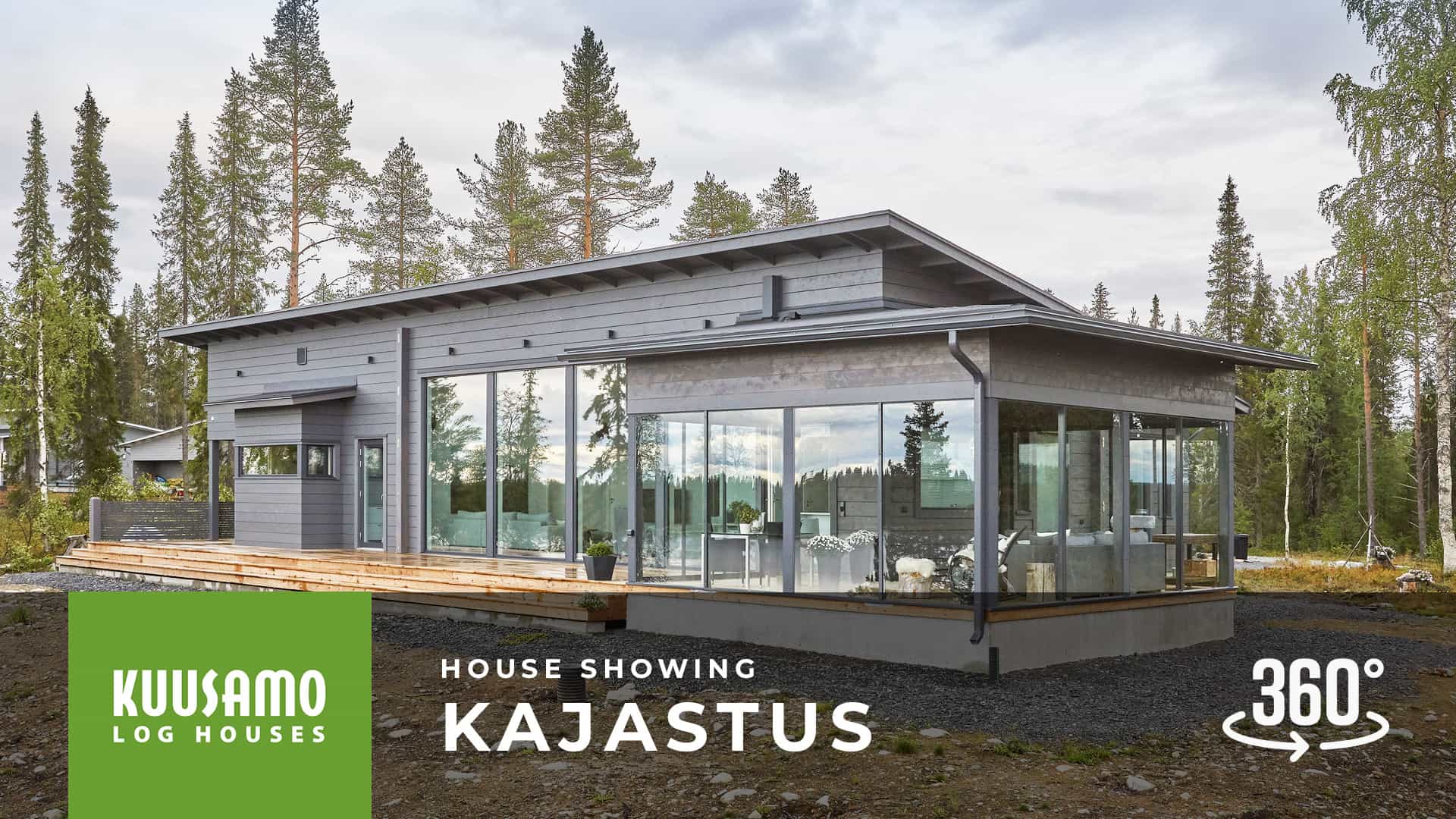 Facts
Model: Log House Kajastus – customer's own model
Log: laminated spruce log LHM 230×220 mm
Corner type: sheered corner joint
Floors: 1
Floor area: 193 m² (incl. glazed terrace 26 m²)
Bedrooms: 3
Notes: This log home has been created on the basis of the family's own plans.  The family has had a strong vision of their future house of their dreams, which SAFA Architect Anna-Maija Syväniemi has designed on the basis of their wishes. This log house cannot be found directly in our collection but take a look at, for example, our Close selection's Harju 128 log house.