Spend a moment in the virtual house showing and find out more about the popular log home Nuuna. The adapted model Nuuna 205 TR built on a slope is now presented.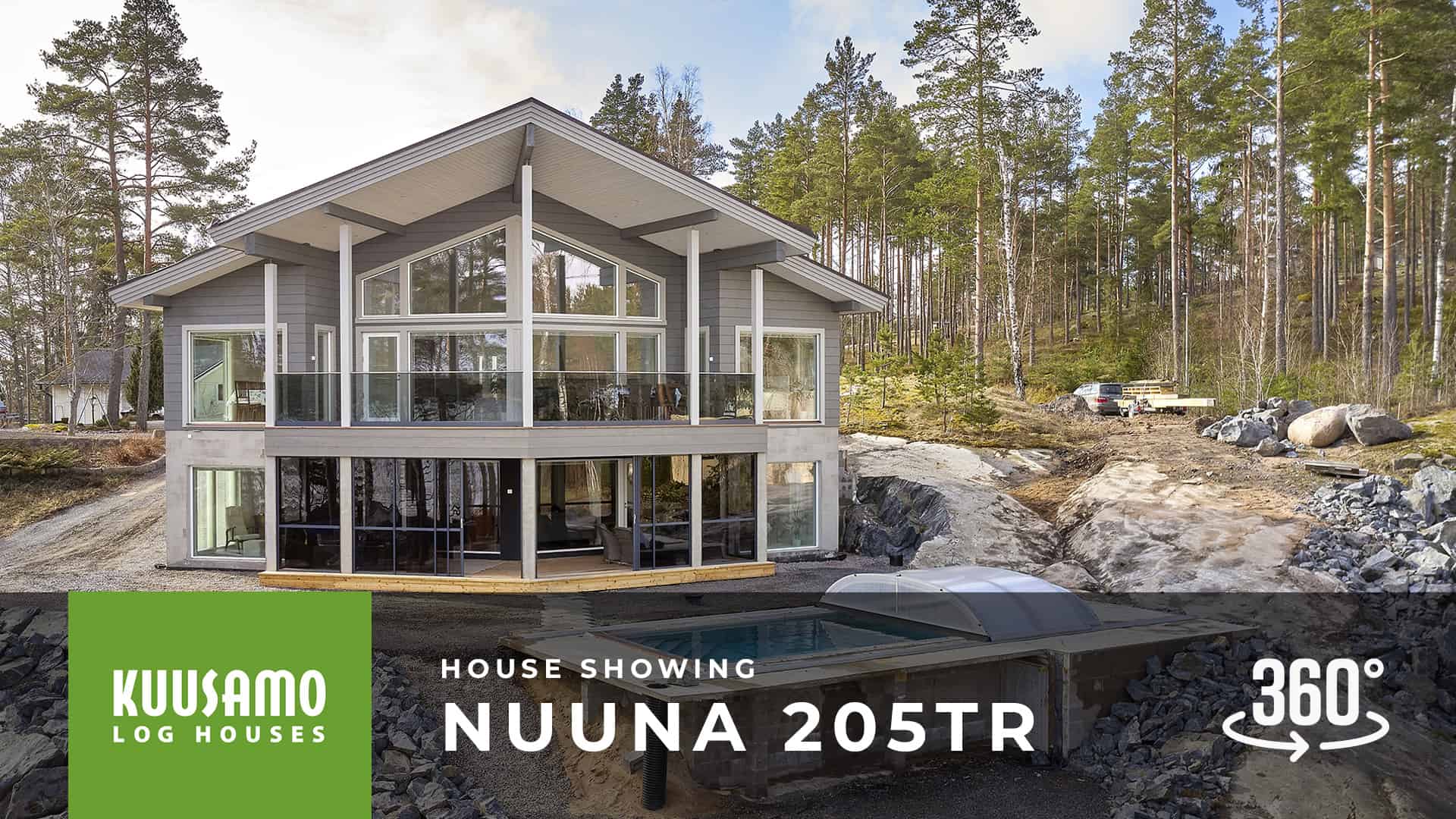 Facts
Model: adaptation of the log home Nuuna 232TR model, built according to customer wishes
Log: LHM 230x220mm (spruce)
Corner type: sheered corner joint
Floors: 2
Floor area: 205 m²
Bedrooms: 2 + office
Floorplans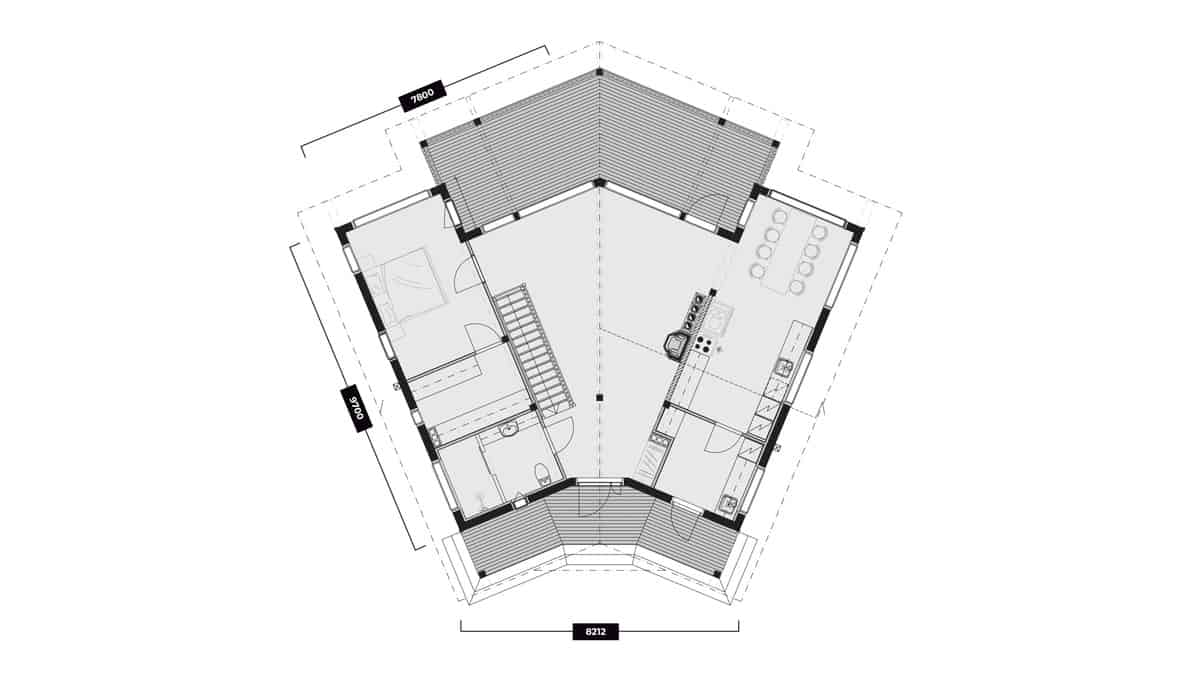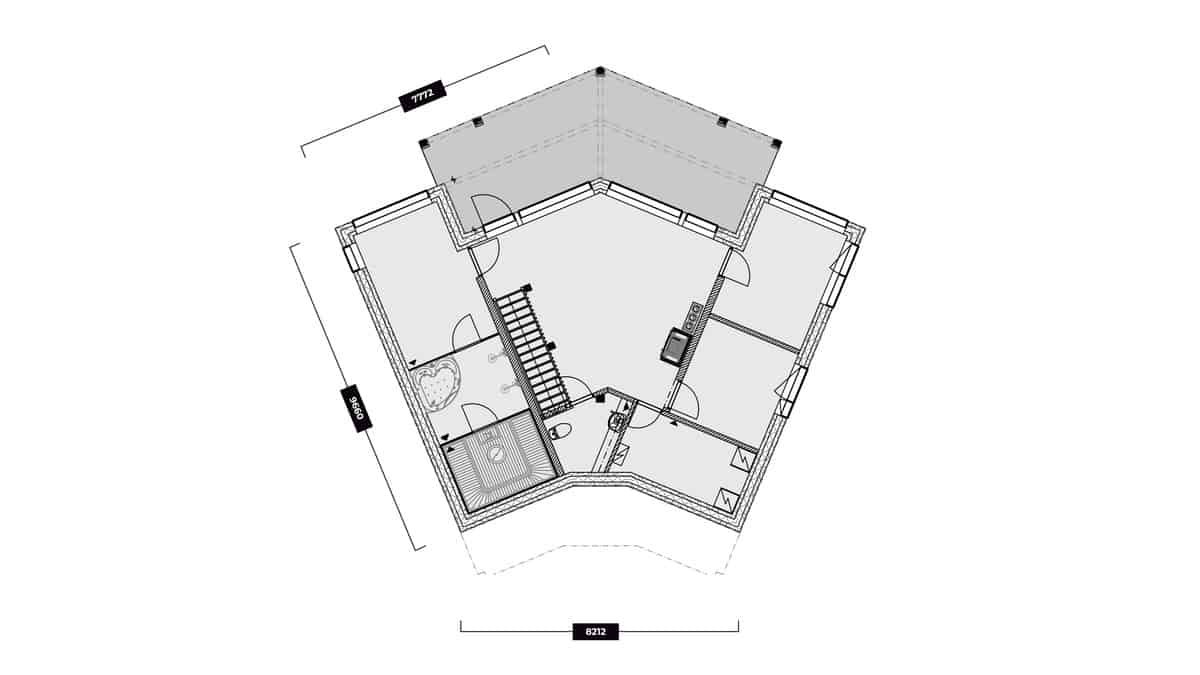 Log Home Nuuna
The log home Nuuna 232TR model, which served as inspiration for the showing subject, is part of the Nuuna collection family. Nuuna log homes and villas are our most well-known models.
Our Kuusamo Sales Representative, our Nuuna grandpa, Christer Östman, has told us the following about the creation of Nuuna:
– Everyone who designs buildings for a living will sometimes dream of a situation where they get their hands on something positively different. In my case, Nuuna was just that.
The first original Nuuna, Nuuna 80, was designed in 2003, and the log villa was built the following summer.
The idea of Nuuna was to experience stepping into a space that seemed to continue all the way outdoors, as part of nature, as soon as you step inside.

Christer Östman, Nuuna grandpa
Initially, Nuuna was specifically known for its unique holiday home models. Over the years, the Nuuna collection has expanded to log homes too. At the Seinäjoki housing fair 2016, we presented a new type of Nuuna home. The open, bright lounging areas were retained, but in connection with the entrance, a warm hallway and a spacious cupboard with sliding doors were added to facilitate families' everyday life. Building technology also now has its own space in the heated storage room next to the entrance hallway.
At the fair, we also launched the warmly welcomed Log Home Nuuna collection, which includes homes that meet the needs of small and large families. For the collection, we picked out the best parts of the Nuuna homes we have delivered.
Are You Considering Log Home Nuuna as an Option?
Find out more about our Nuuna customers' experiences:
Find out more about the Nuuna log homes.
Your local Kuusamo Representative will be happy to help and provide additional information on the different options.