We invite everyone interested to our virtual house showing. You are welcome to explore this idyllic log home blending in with the surroundings.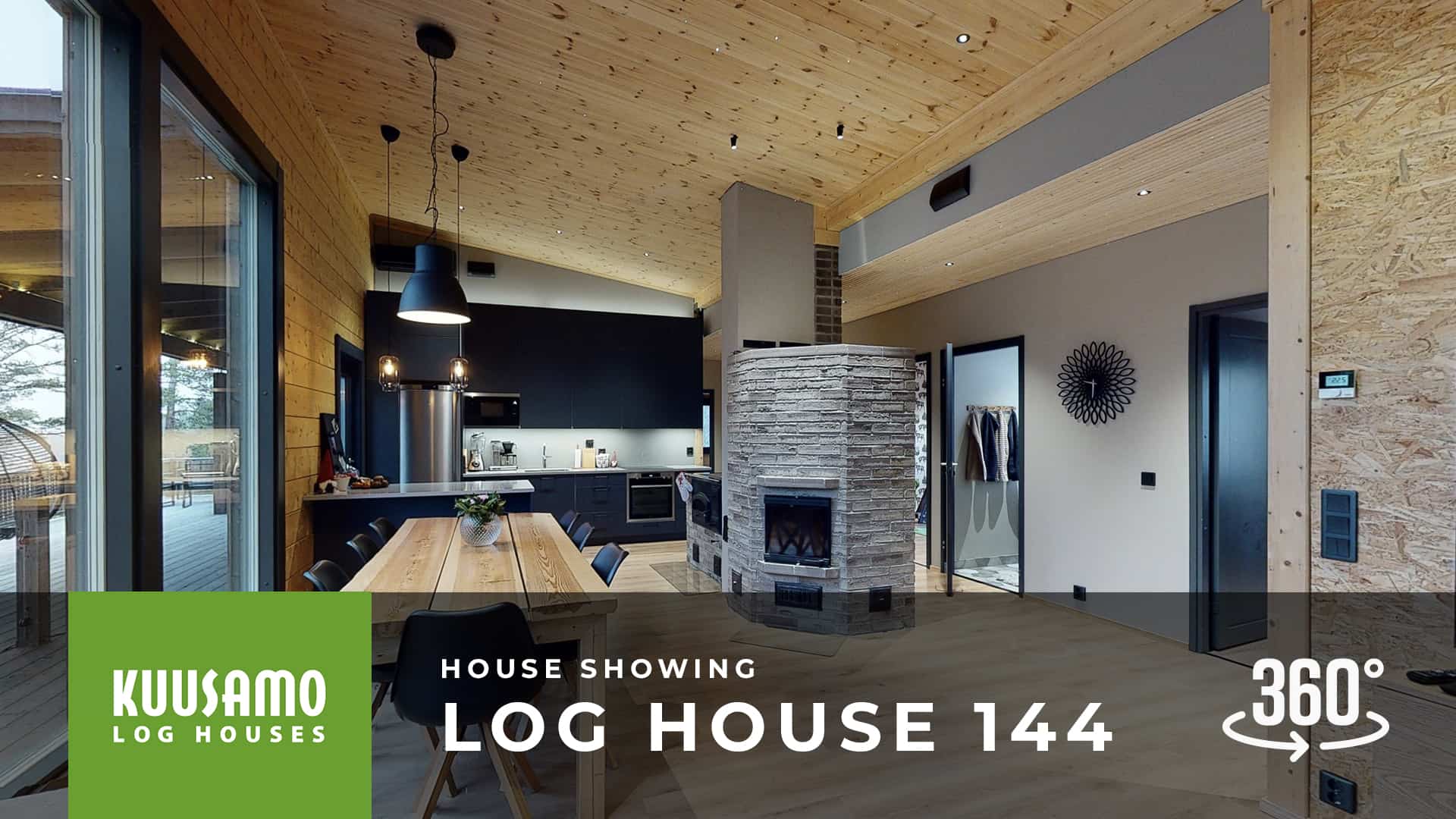 Facts
Model: implemented based on the customer's own designs
Log: laminated log LHM 230x220mm (spruce)
Corner type: short cross corner
Floors: 1
Floor area: 144m²
Bedrooms: 3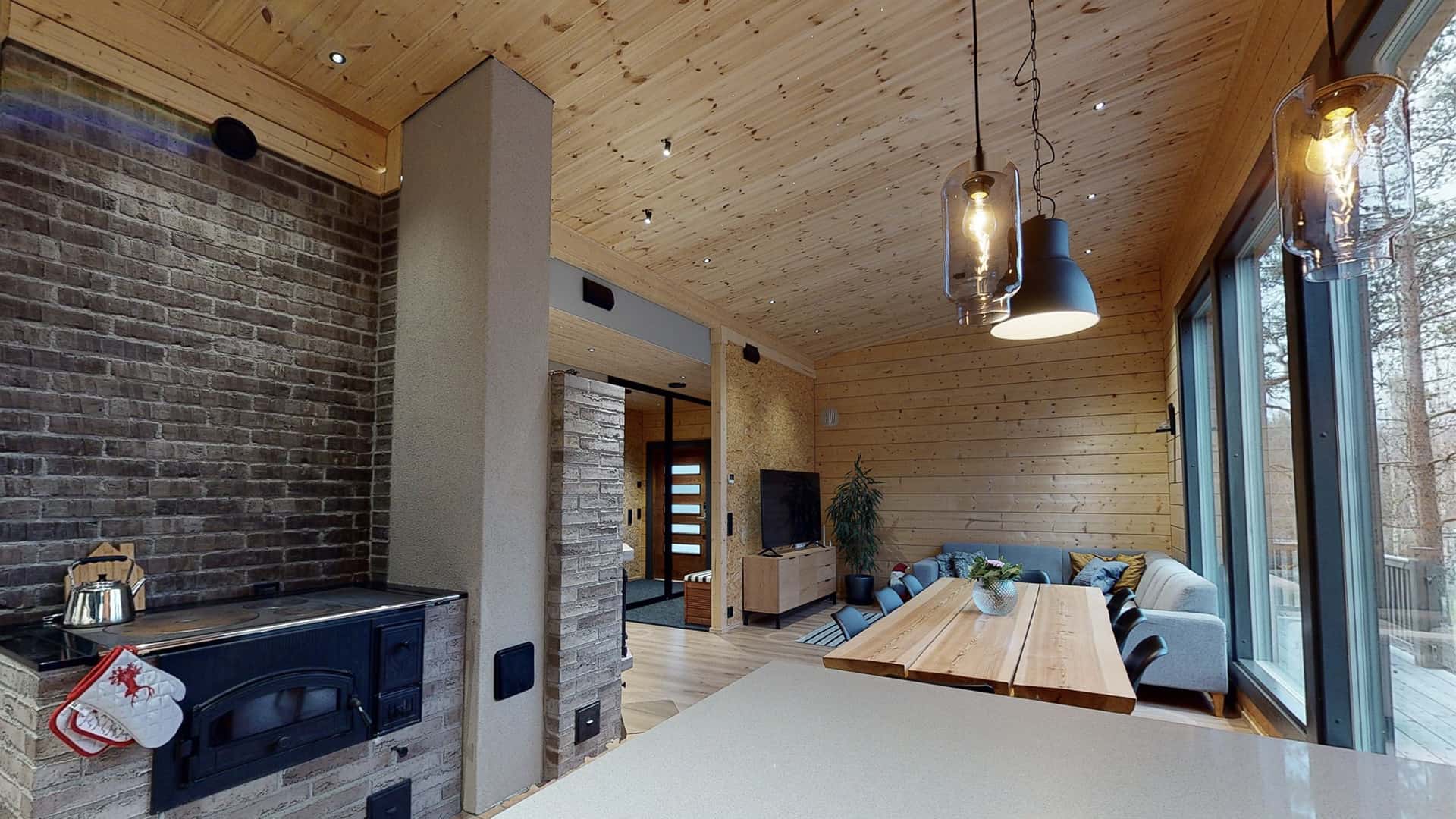 Pay attention to the following
The building blends really well into the surroundings. As few trees as possible have been cleared from the plot.
The log house has been built on the rock on pillar foundation and has a ventilated base floor.
The log home has short cross corners – the logs are delivered to the site with a corner slightly shorter than normal and are shortened after erection of the log frame.
Personal interior design gives the last touch to the home.
Did you find the project interesting? Explore the Harju 128 model! Log home Harju has the same style and spirit as this log building.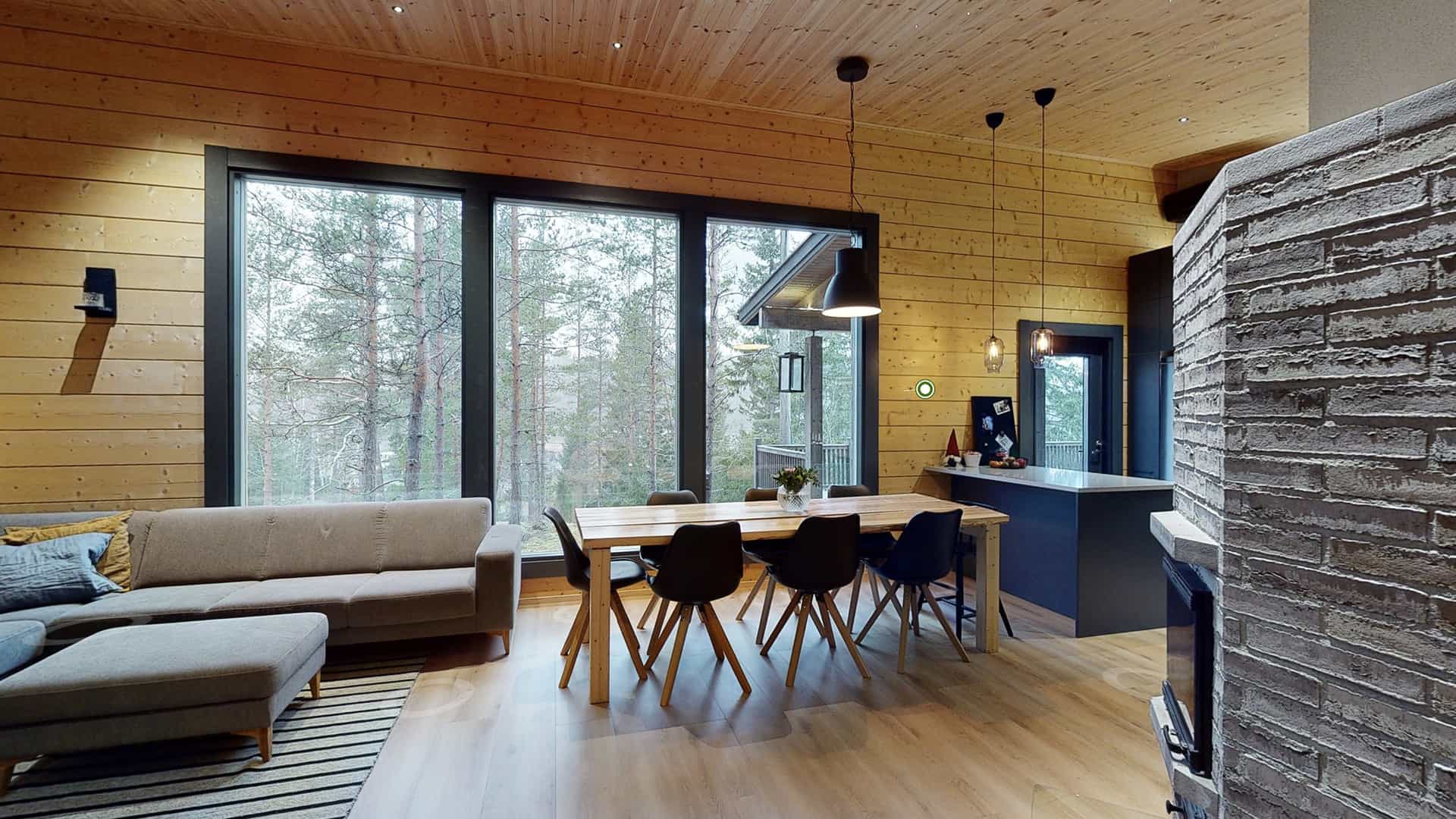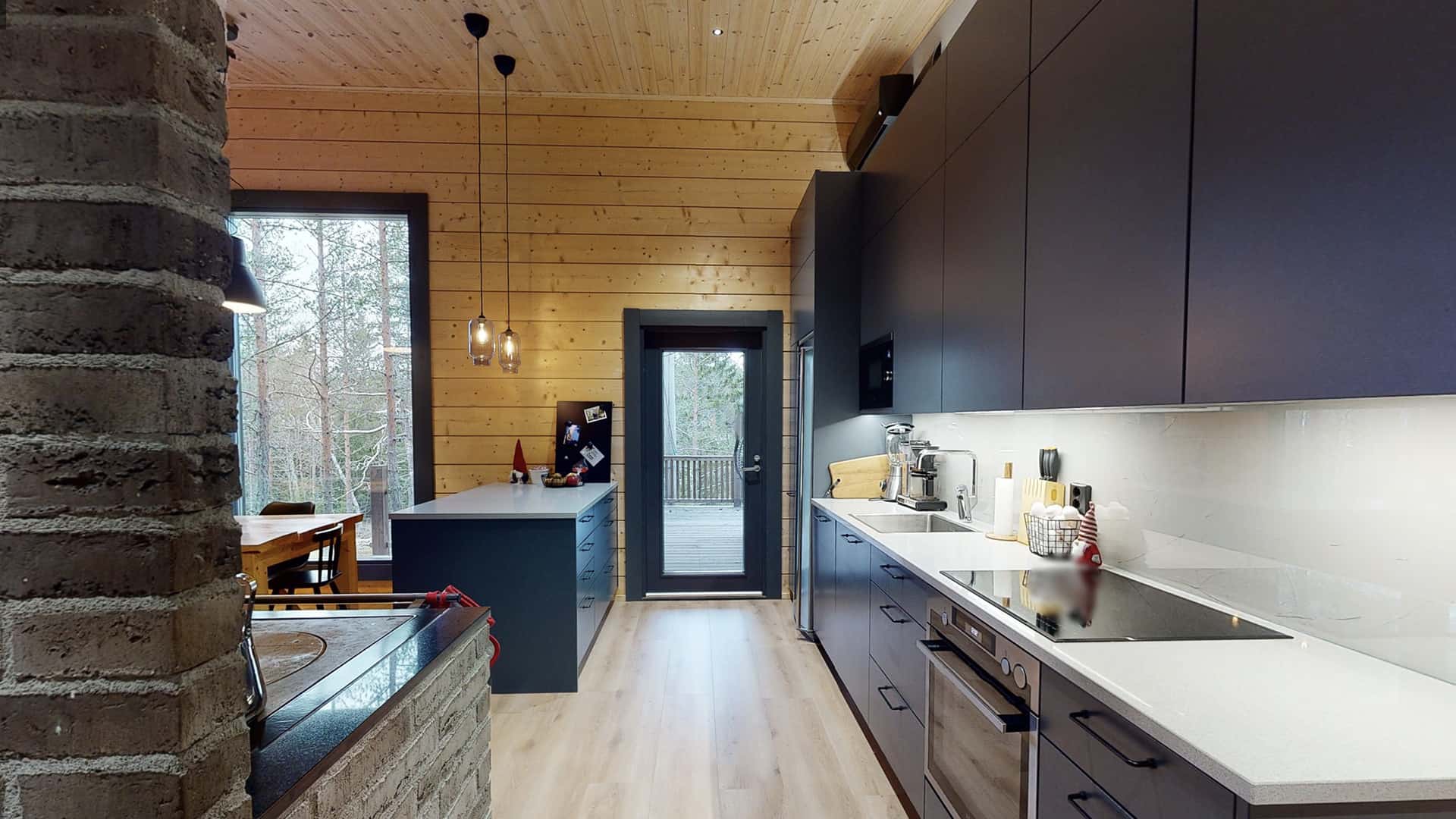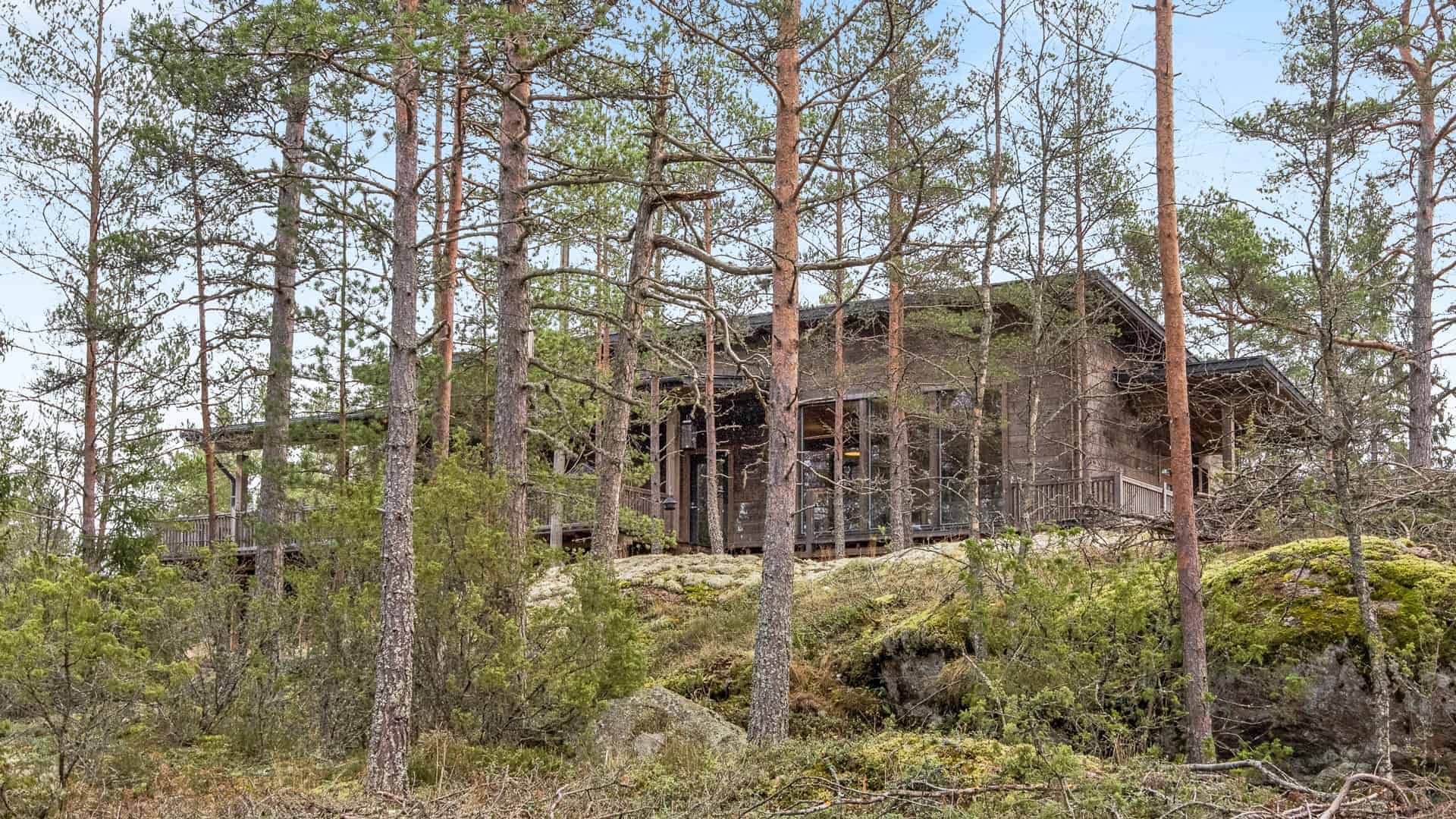 Are you considering a log home as an option?
Visit our other virtual house showings as well.
Our log home collection includes more than 70 house models for inspiration.
Check out our article on winter construction.
See our blog article: Why do our customers choose us?
Your local Kuusamo Representative will be happy to help and provide additional information on the different options. With the help of a Kuusamo Representative, you can customise a model to suit your family's needs best.