Woodhouse Ltd and Anton Prokhorov is one of our longterm Kuusamo Representatives. Below Anton tells about their experiences.
How long have you been working with Kuusamo Log Houses?
We have been working together since 2001, when Kuusamo Log Houses (later Kuusamo) participated in the BalticBuild fair. During that time, we were already familiar with Finnish wooden houses and the desire to cooperate was mutual. After few months the dealer contract was signed.
Why did you choose Kuusamo Log Houses?
20-Years ago, only a few Finnish companies were known in the Russian market and Kuusamo was an unknown company in the area. Nevertheless, we saw their ambition and capability to grow and develop further. Also, they offered us good conditions for cooperation, we agreed and never regretted that decision.
Where were you especially pleased?
Here, I'd like to make a point how seriously and carefully Kuusamo's staff refers to their duties. Each team member is in their place and does the job well. Another thing to mention is the product quality. It has always been top-notch and it is getting better year after year. Even the projects are more difficult but there has never been a problem that Kuusamo's planner couldn't solve.
What is the most memorable project you've been working on with Kuusamo Log Houses over the years?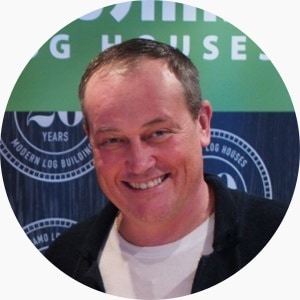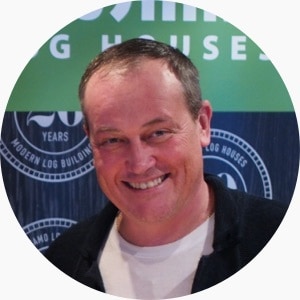 The most interesting project was a private house that had a swimming pool. It was made of 230mm round logs and the entire area was more than 1300m2. It was not an easy project and I'm especially glad that we implemented this together.
Would you recommend us to new possible distributors, and if so, why?
To put it simply: yes. Kuusamo's main advantage is overall professionalism, high quality materials and the best people. It is a pleasure to work with such a company and all the people that are part of it.