We welcome you to see the Villa Hiisi log home for yourself on our virtual house tour! Villa Hiisi is a customer conversion of our popular Hiisi 173 Log Home model.
Facts
Model: Villa Hiisi, a modification of the Hiisi 173 Log Home model completed according to customer specifications
Log: laminated log LHM 202×220 mm, spruce
Corner type: sheered corner joint
Floors: 2
Floor area: 159 m²
Bedrooms: 3 + office
Notes: This log home includes functional remote work stations for both adults. The pent roof in the original model was converted into a gabled roof pursuant to local zoning requirements.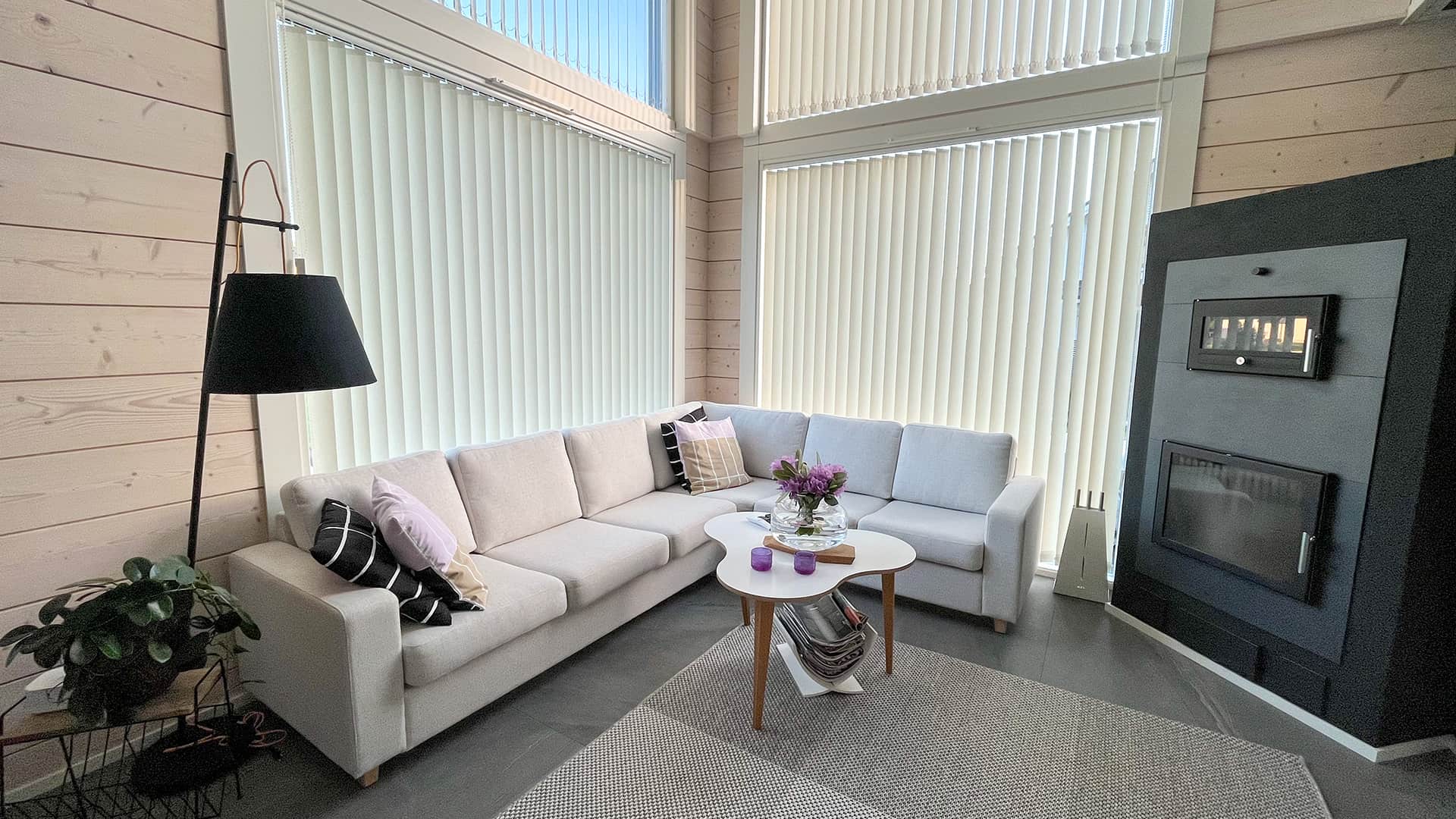 Accidental house builders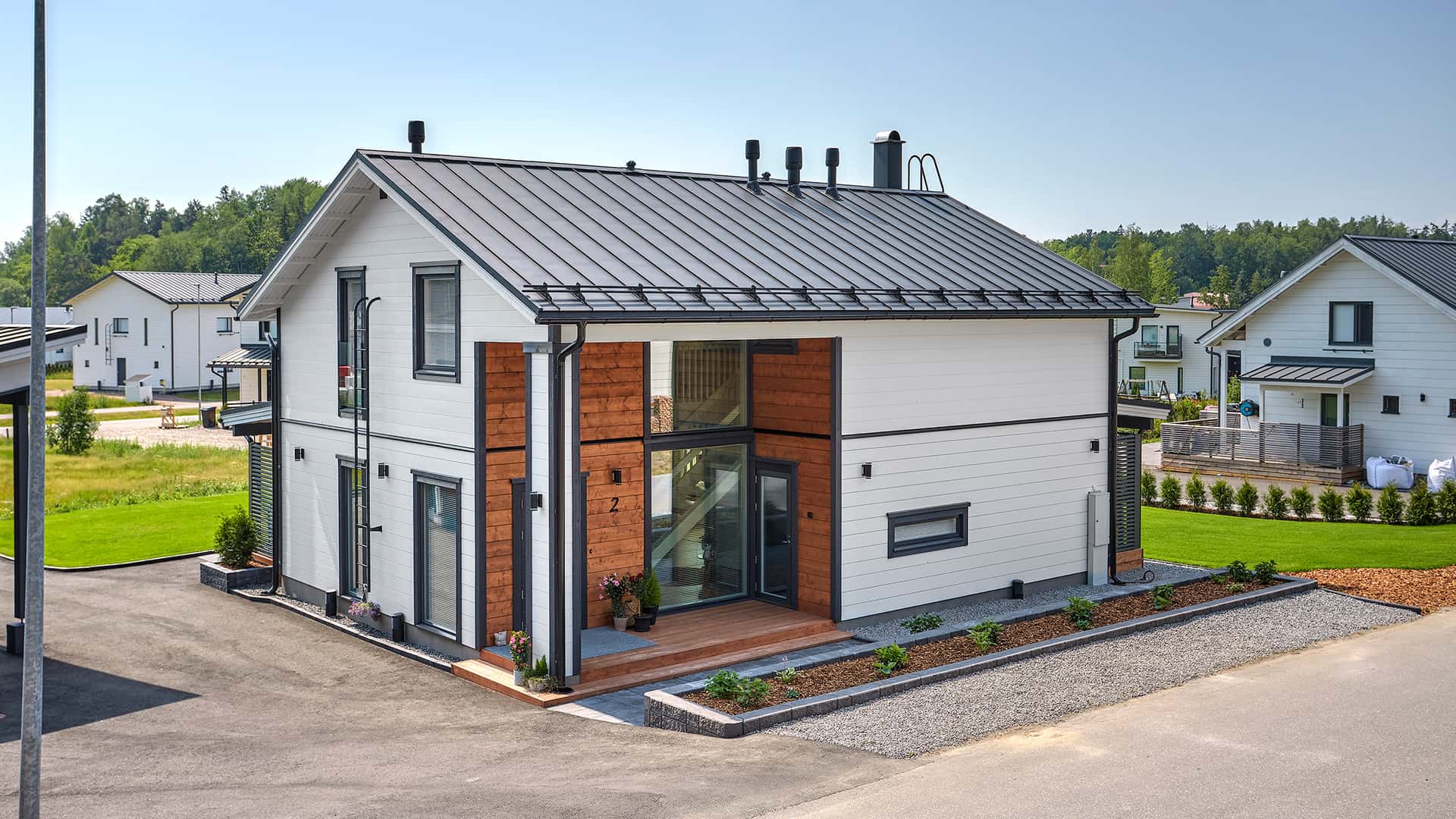 Johanna and Henkka started dreaming of their own house slightly by accident. In the spring of 2020, the coronavirus pandemic put the busy everyday life to a halt and a detached house viewing on Easter Saturday became the intention to purchase the plot of the adjacent area. Finding the right place and remote work becoming more common meant that it was finally possible to make the dream home come true. 54 weeks later they moved into their own log home, called Villa Hiisi.
Get to know the stages of construction of Villa Hiisi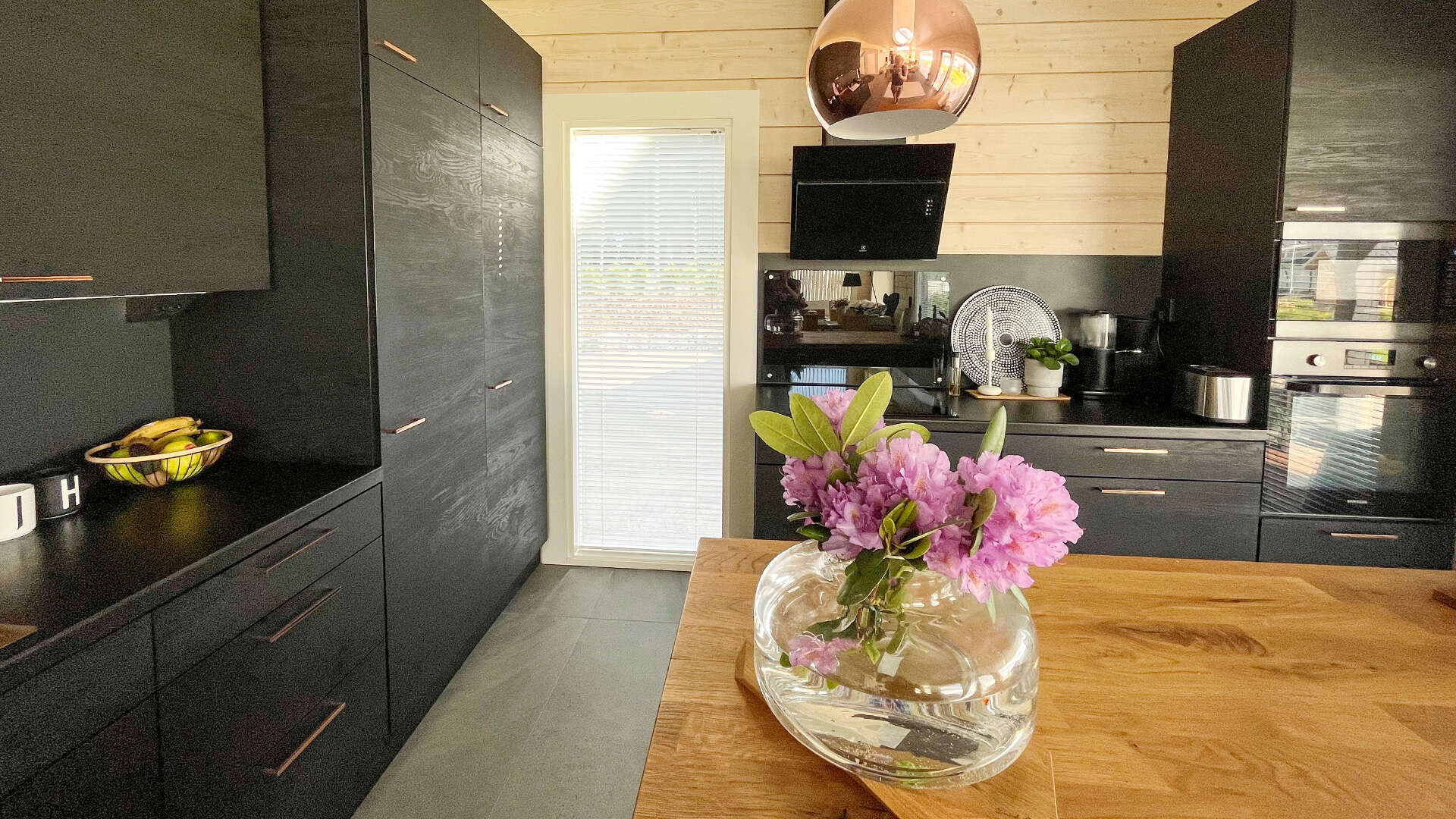 The construction project required cooperation from both the couple as well as the house supplier and the contractor. First-time builders Johanna and Henkka have written articles about the various stages of their project in the Kuusamo blog. Travel along with Johanna and Henkka in the Kuusamo blog:
Are you dreaming of something like the house in the virtual show?
Did you fall in love with the Villa Hiisi log home? Take a look at our two-storey log house models: