The construction of your own house often starts with making your own dreams come true. Dreams become true when you consider the essentials concerning the construction of a house. Our blog post includes the 5 keys points that a builder should know before starting.
We became house builders slightly randomly. The coronavirus pandemic put the busy everyday life to a halt and a detached house viewing on Easter Saturday became the intention to purchase the plot of the adjacent area. What if we were to build our own home? This put a start to mapping our different plots and house models. Our criteria included vicinity to the sea, good transport connections and a spacious, preferably two-storey, home. We decided rather quickly that we wanted a log house. These ideas quickly sent us plunging into the world of construction. Familiarising ourselves in the following points have been essential in terms of building our own house:
1. PLOT AND PLANNING REGULATIONS
The plot and the area's planning regulations determine to a large extent what type of a house can be built in the area. Even if the area's regulations are strict, a good sales representative will help find a suitable house for the customer. This helped us progress with our project and adapt Kuusamo's Hiisi model into a home, which met all our wishes and the planning regulations.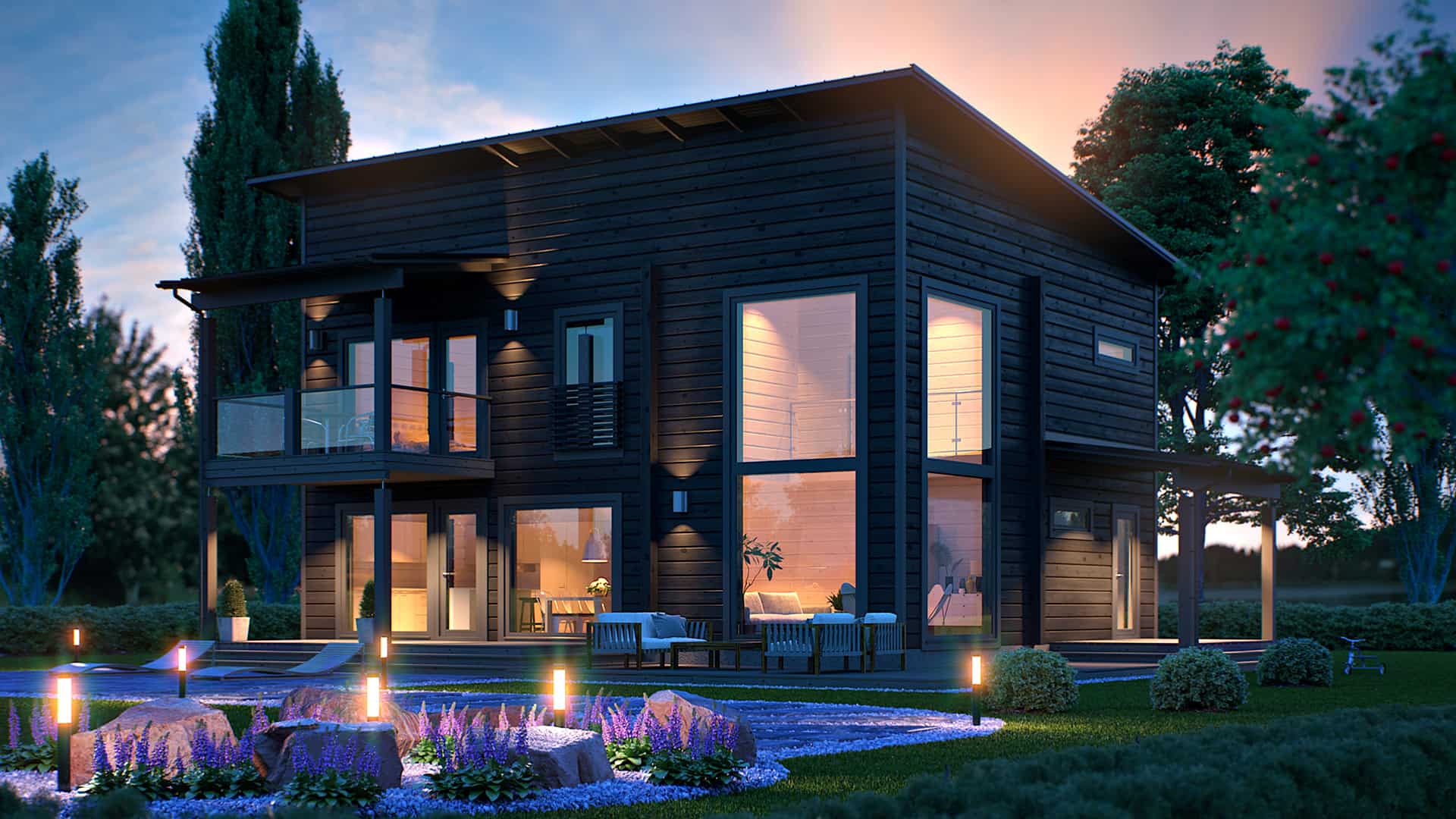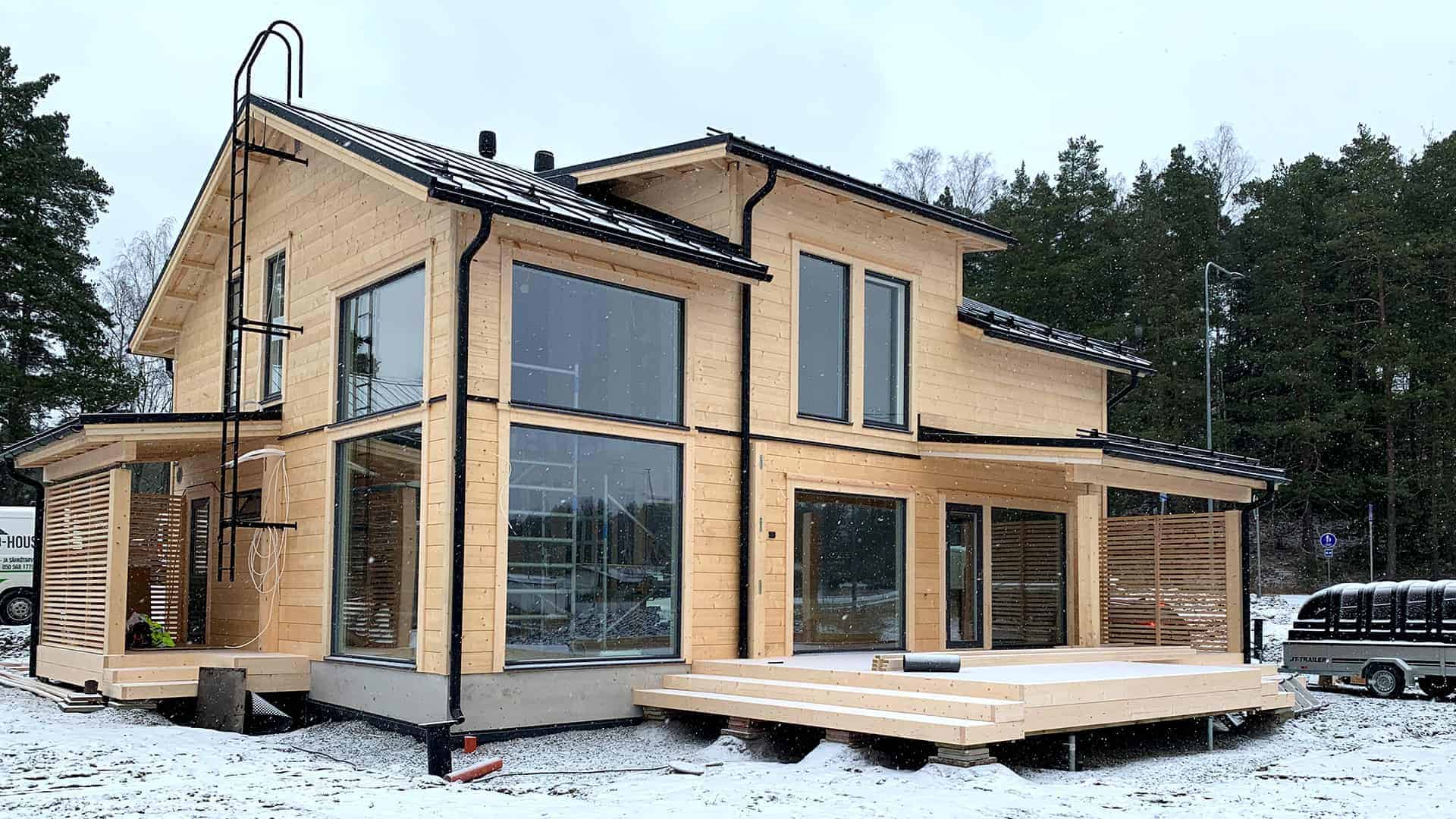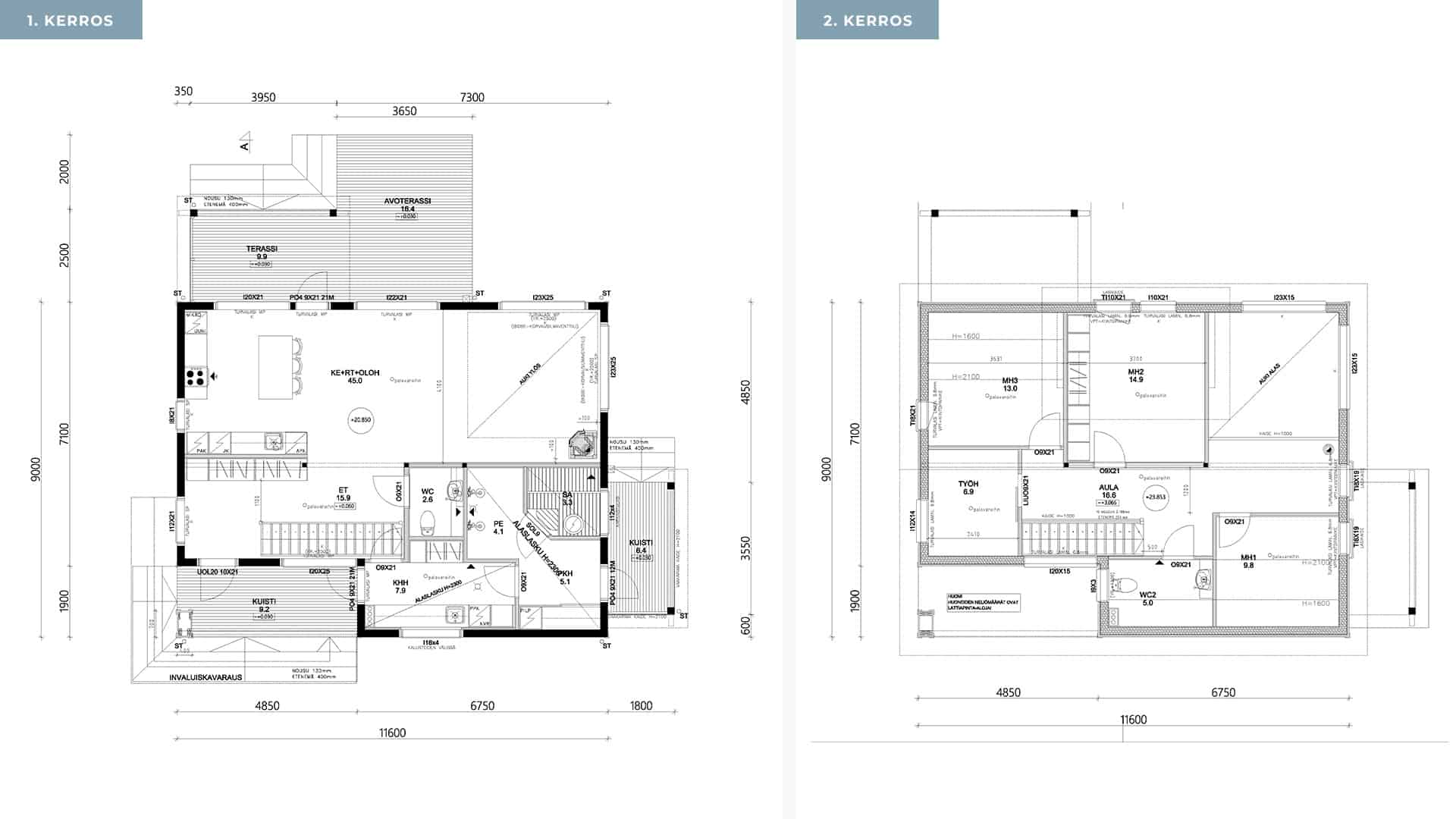 In connection with reserving the plot, a soil survey is typically carried out, so that the soil composition, load-bearing capacity, terrain and, e.g. groundwater level is known. A soil survey allows for clarifying the type of foundation a house needs. This also helps assess the budget required for earthworks and foundations as part of the total budget. These costs should be considered slightly critically because surprises can come up. Our budget in this respect was exceeded by approximately 25 per cent.
(Please note that the site referred to in the blog has been built in Southern Finland. Plot and planning regulations vary per region and country – check your region's provisions from your local authority).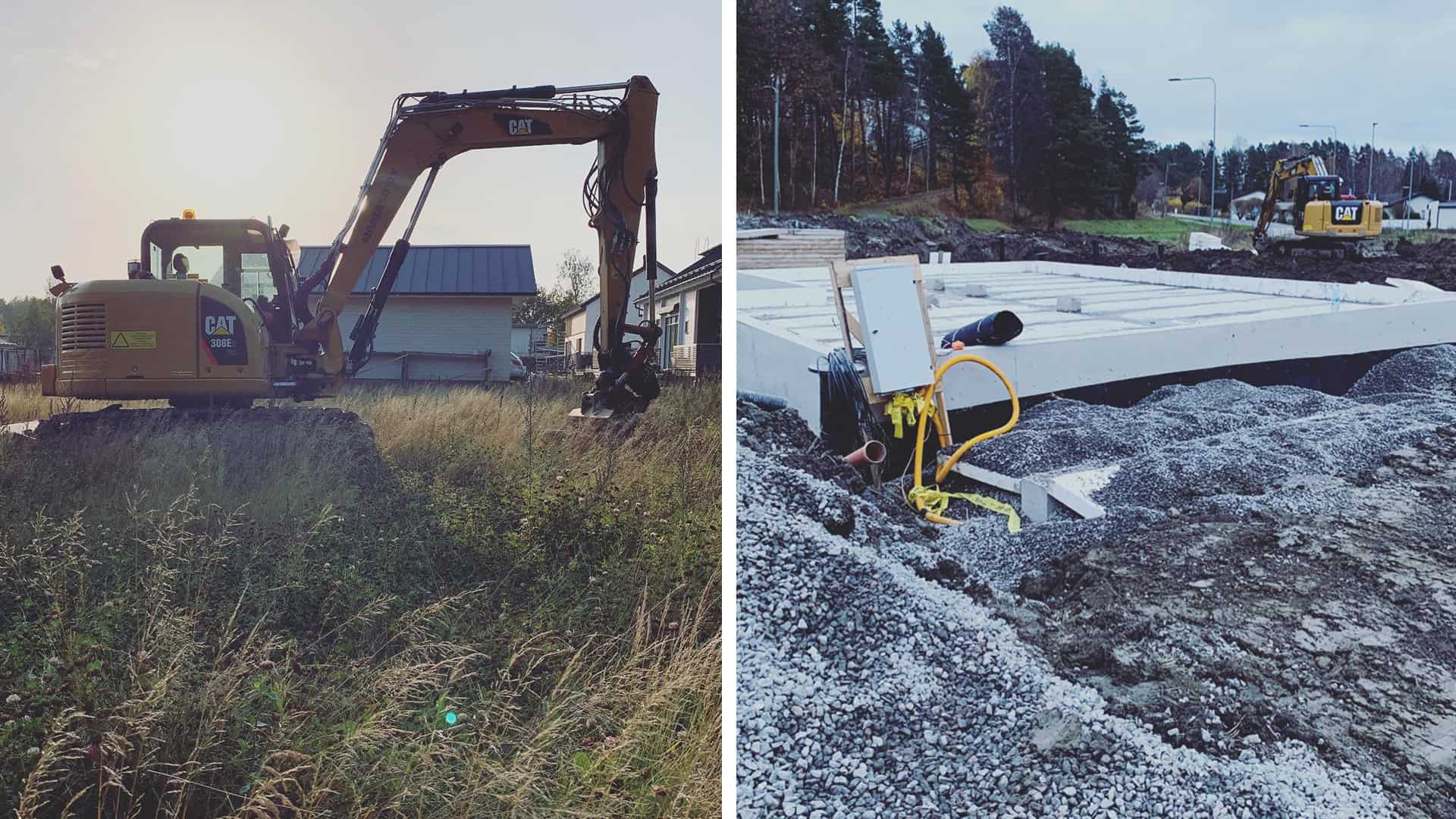 2. BUDGET
One of the key aspects in construction is budgeting. When building your first home, it is difficult to know how much can be incurred as additional costs for earthworks, additional work or materials. When designing a house, it is easy to think that all the standard materials will do. While building, you will come across many things that you would like to invest in.
What about the things you are prepared to give up? At this point creativity also steps in: can a solution be implemented more affordably and therefore be included in the budget? Customer-oriented professionals will help with sparring. Our house contractor has been of great assistance when we have been considering the implementation of details from the perspective of budget and our wishes.
We prepared the budget in such a way that we created a total costs calculation and broke it down with the following cost elements: plot, earthworks, house, additional building and other costs, such as costs concerning the building permit application and work management. In addition to this, it is worth preparing a separate budget for the garden. Costs and their actualisation are monitored under each cost element.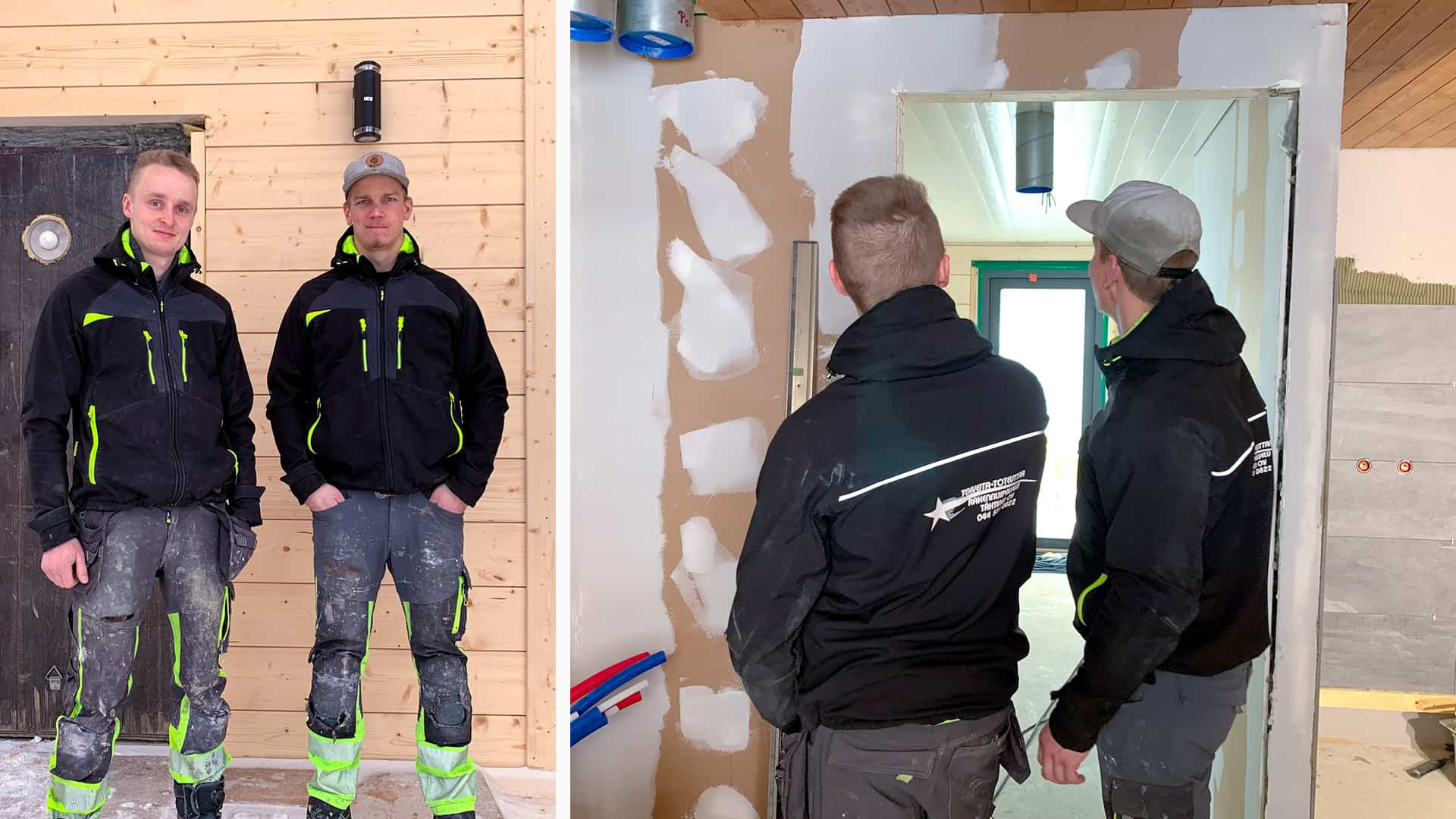 3. TIME USE
Assessing the use of personal and family time is essential in the procurement of a house package. The most common options on the market are
To build the house entirely by yourself,
Weather-protected,
Ready for interior design or
House packages that are implemented on a ready-to-move-in principle.
The content of house packages varies between house suppliers and this affects how much time is spent on construction work.
It is worth being realistic about time use. When planning, it may seem that there is plenty of time, skills and coping capacity, but as the construction work progresses, you may change your mind. House construction is a continuously binding long-term project regardless of how much you intend to do yourself. Just the design work, making various decisions and keeping the building and plot clean take up a lot of free time from working individuals.
We chose a slightly adapted ready-to-move-in house package. We ordered the house's timber delivery from Kuusamo Log Houses and concluded a ready-to-move-in contract with a local contractor. We decided to complete, e.g. the kitchen, other fixed furniture, fireplace and additional buildings ourselves. This has been a suitable solution for us.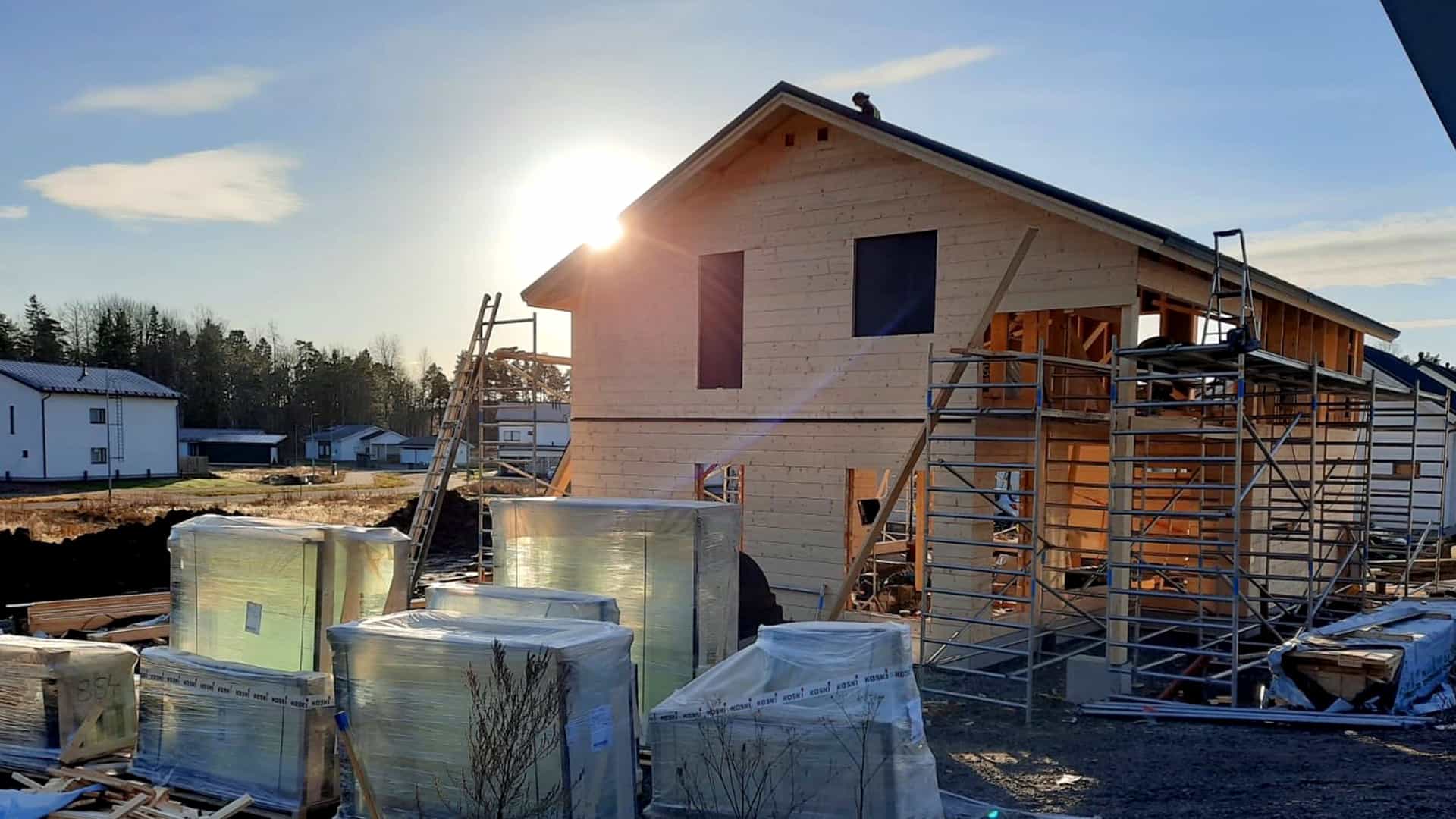 4. DECISION-MAKING
It is said that 10,000 decisions need to be made when building a house. This may be an exaggeration but there are still extremely many decisions to make. Finding suitable materials requires several individual decisions and at the same time the overall picture must be kept under control. This is a real learning experience because the first decisions can take up a lot of time but decision-making is improved as the building project progresses.
We have carried out the decision-making so that one of us focuses more on the visual aspect of the house and the other took on the responsibility of the engineering matters and the procurement of materials. It's hardly difficult to guess how work was divided between us. Cooperation and decision-making have developed as the project has progressed, and nowadays we can make even major decisions quickly.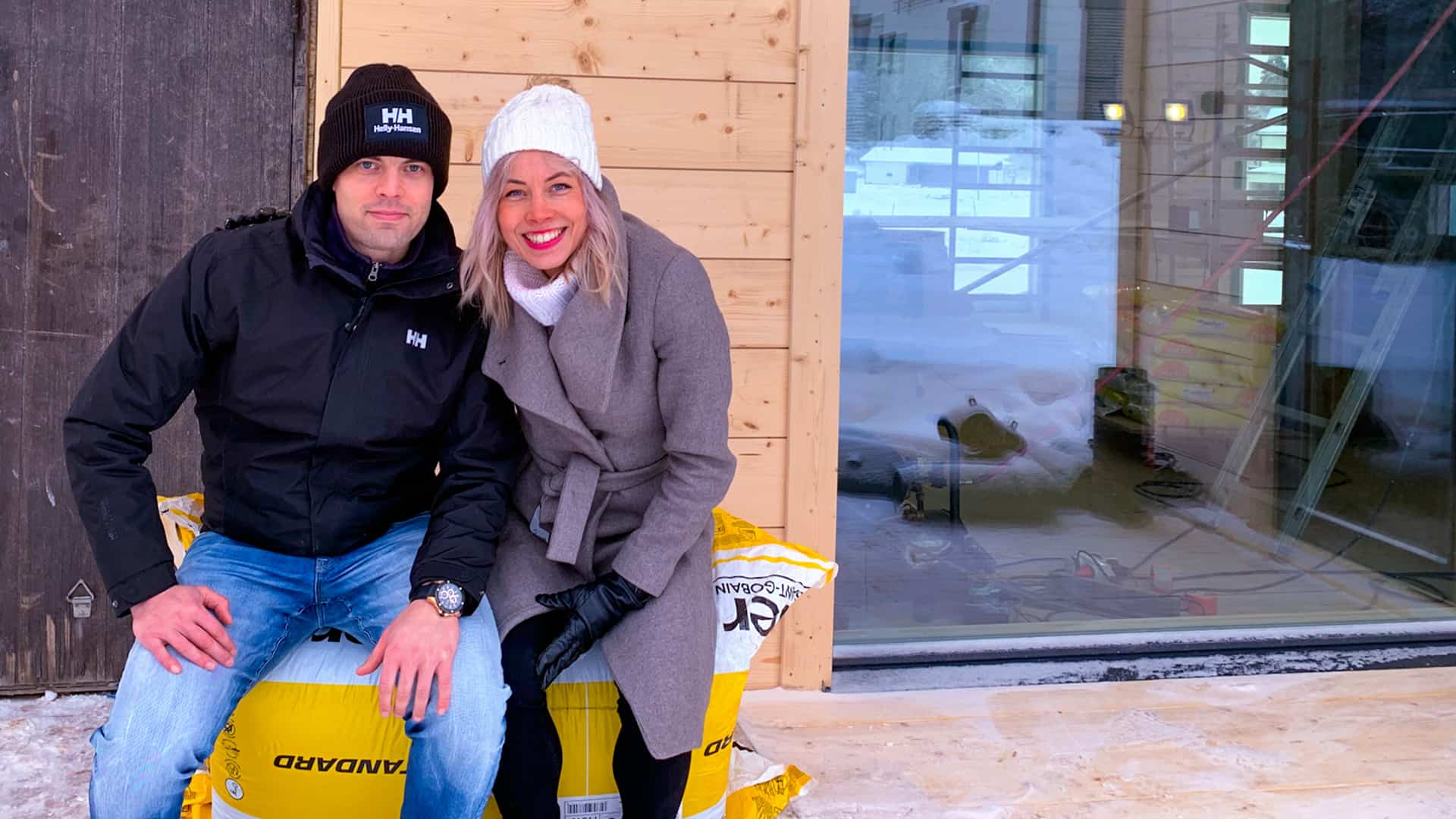 5. PROJECT MANAGEMENT
House construction requires a certain degree of project management. It requires the simultaneous coordination and management of several entities. The management of a building project for a first-timer involves constantly learning new things. At the same time, it is extremely rewarding.
It's great to see how your own plans become visible and concrete in the home. You get a feeling of exceeding yourself for achieving all this.
House construction is a team effort, in which you learn about yourself and others, and with good partners it is an interesting journey to create something of your own and unique. I would like to wish all readers of this blog fruitful moments in dreaming, designing or building your own house.
Johanna and Henkka
RECOMMENDED FOR YOUR LOG HOUSE HOPES AND DREAMS