Victoria and Kim Allanson live in Porvoo, in a detached home built by Kuusamo Log Houses. In addition to a beautiful and compact log home, there is also a separate outbuilding on the plot. The couple are very happy in their new home - Kuusamo Log Houses successfully implemented all their wishes.
Victoria and Kim Allanson had their new home built on a plot, which had once belonged to Victoria's grandfather.
– There used to be a 1960s house on this plot, but it was so mouldy that we had to demolish it entirely, Victoria reminisces.
Own plan ready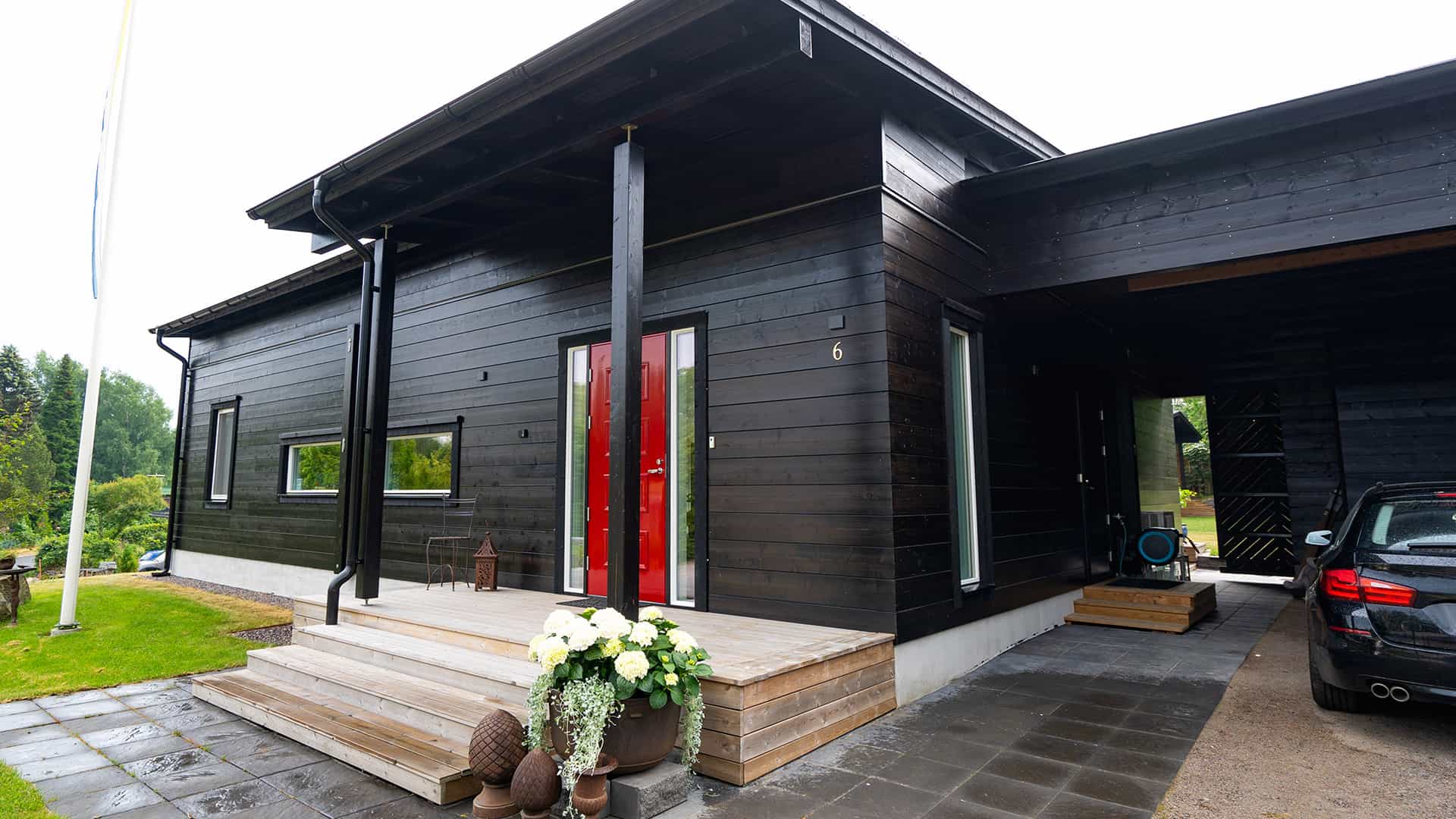 Victoria and Kim planned and created the draft drawings of their future house themselves. Since the plot didn't have any further building rights than what there was, the decision was made to build a compact detached house and a separate, habitable outbuilding where, e.g., Kim's parents from Australia, could stay when they visited.
– In that way, they have their own space where they can be in peace, Victoria says joyfully.
– We had a plan about the type of home we wanted. We contacted a few different home suppliers, showed them our drawings and asked what they could offer us, says Kim.
Expert And Easily Approachable Service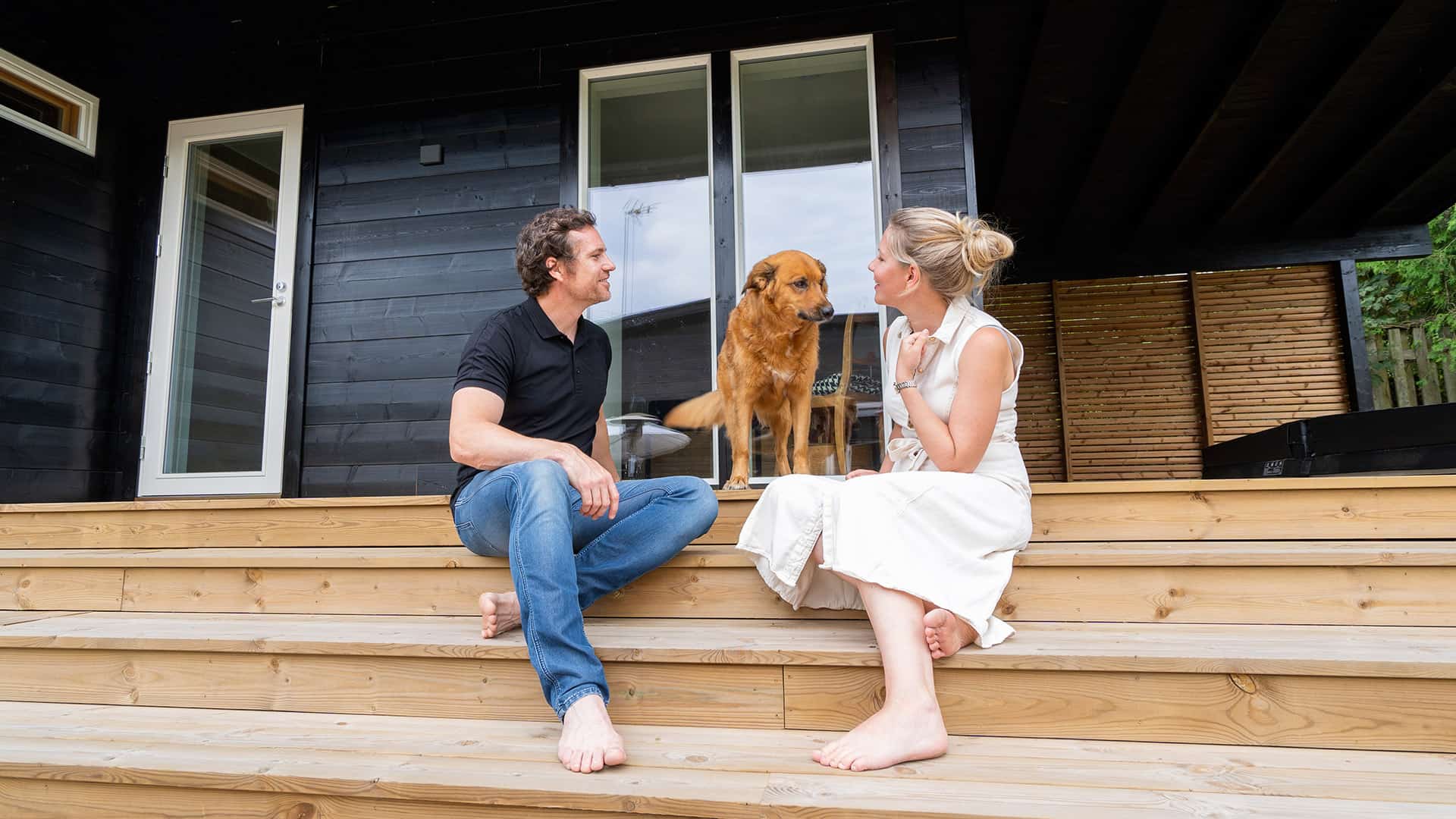 Kuusamo Log Houses successfully assured Victoria and Kim, particularly with their easily approachable customer service and straightforward attitude. The couple had a feeling that Kuusamo Log Houses genuinely wanted to fulfil their wishes.
– When we showed the drawings to them, they were immediately able to say what would work and what wouldn't, Kim praises.
– The fact that we were able to implement our own idea was the main reason why we chose Kuusamo Log Houses. I feel that this first house of ours was rather perfect from the very beginning. We got everything we wanted, smiles Victoria.