We welcome you to familiarise in the Rusko 150 log home!
The Rusko 150 log home is one of the most popular models in our Close selection. We have the joy to present the Rusko 150 log home, which has been customised on the basis of the family's wishes. This bright and spacious home charms with its freshness, functional floor plan and lovely interior design. Familiarise in the site by clicking the image below.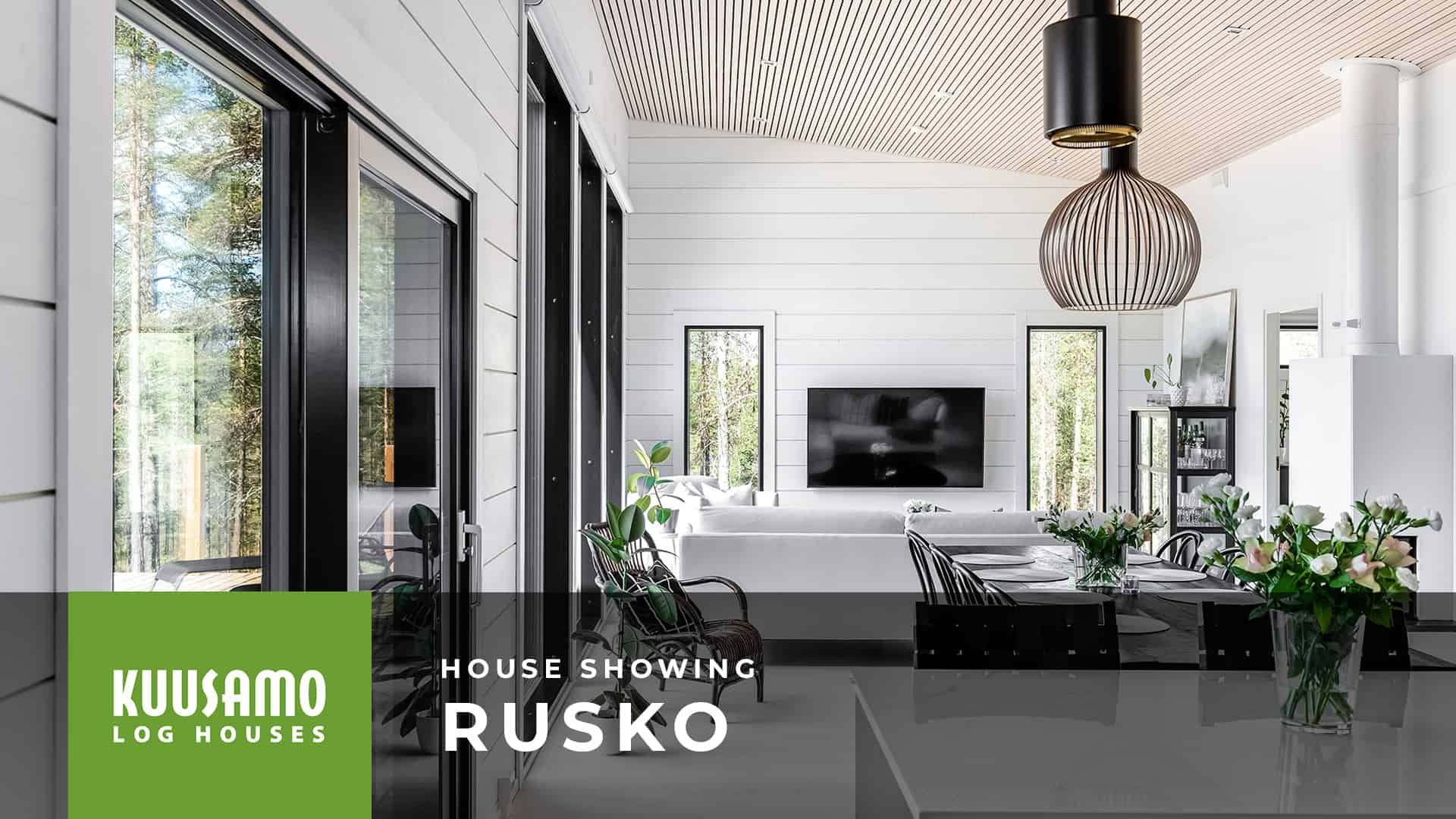 Facts
Model: adaptation of the Rusko 150 model
Log: laminated spruce log LHM 230×220 mm
Corner type: sheered corner joint
Floors: 1
Floor area: 150 m²
Bedrooms: 3
Notes: The home has two walk-in closets, one in the hallway and the other one in connection with the master bedroom. The walk-in closet provides access to the bedroom as well as the utility room! There is a sheltered and spacious sun terrace in the back garden of the L-shaped house. A few minor adjustments were implemented to this home in accordance with the family's wishes, for example the location of the fireplace in the lounge was moved.
Familiarise in our collection and find your favourite! Your local Kuusamo Representative will be happy to help and provide additional information on the different options. With the help of a Kuusamo Representative, you can customise the model in such a way that it is best suited for your family's needs.