We welcome you to familiarise in the Oulanka log home!
Our house show's subject Log House Oulanka 109 is one of the evergreen classics of our collection. We have the joy to present the Oulanka log home in Kuusamo, which has been customised on the basis of the family's wishes. The family's favourite place has become the living room's sofa, where it is pleasurable to admire the views towards Rukatunturi through the windows that extend right from floor level.
Familiarise in the house show subject by clicking the image below.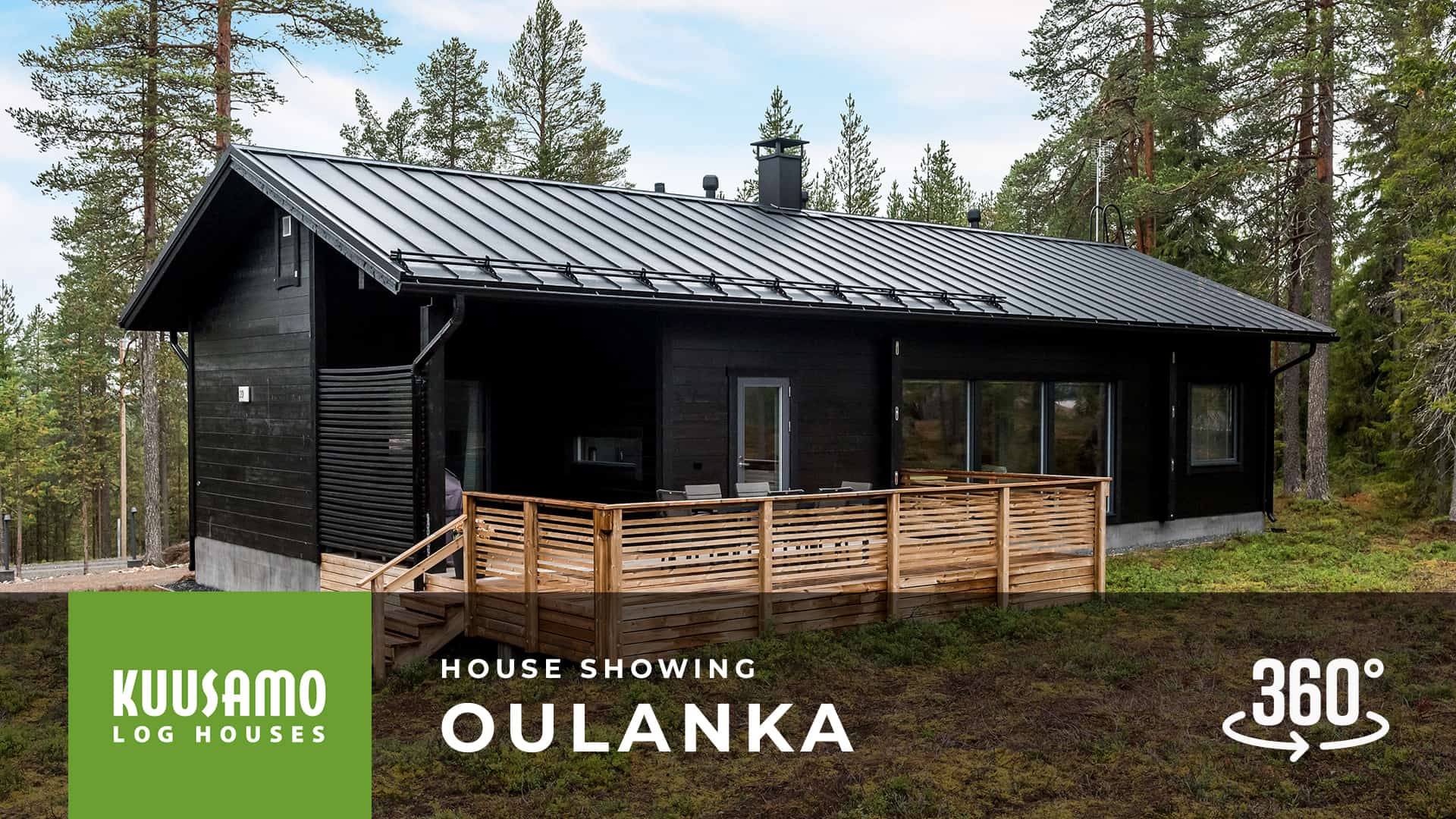 Facts
Model: adaptation of the log home Oulanka 109 model
Log: laminated spruce log LHM 202×220 mm
Corner type: sheered corner joint
Floors: 1
Floor area: 112 m²
Bedrooms: 3
Notes: According to the customer's words, three perfect detailed changes have been made to the Oulanka 109 model! The direction of the walk-in wardrobe's door has been changed from the bedroom to the hallway. More space has been added to the kitchen by moving the wall backwards (3 m2 more space) and at the same time, the door leading outdoors has been moved between the kitchen and the island. Thirdly, the small storage room in connection with the entrance has been made into a technical space.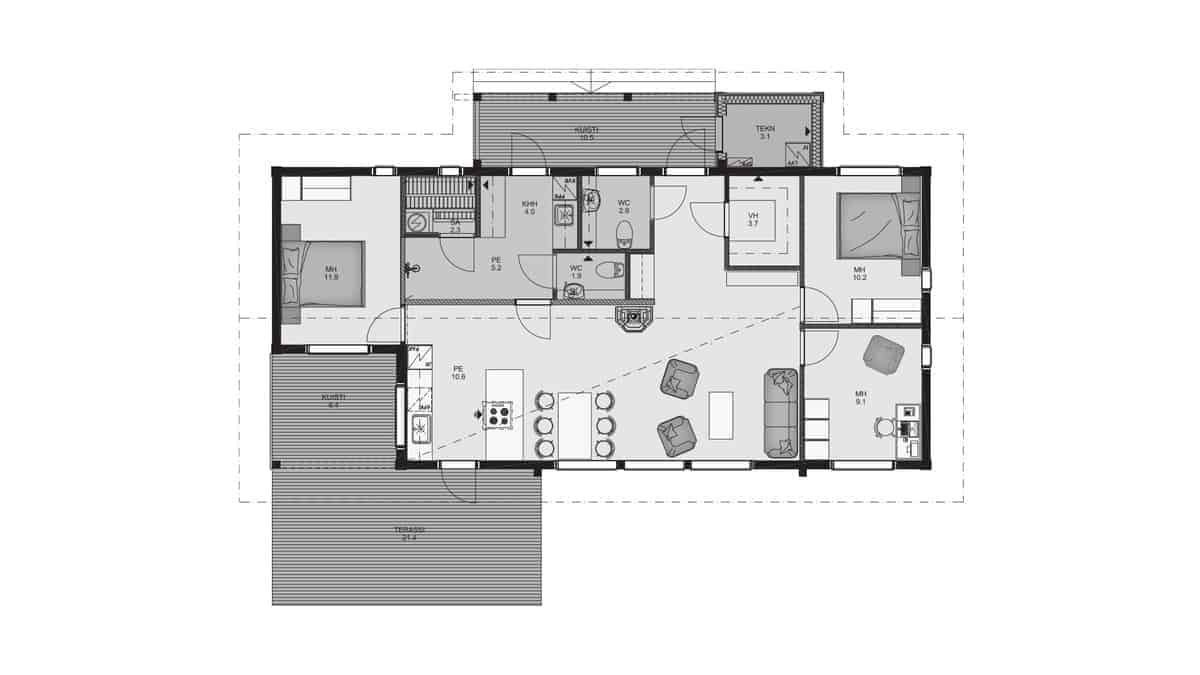 We brought the log house show to you. Familiarise in out other virtual house show subjects here.
Familiarise in our collection and find your favourite! Your local Kuusamo Representative will be happy to help and provide additional information on the different options. With the help of a Kuusamo Representative, you can customise the model in such a way that it is best suited for your family's needs.