We welcome you to familiarise in the 176 m2 log home that has been implemented on the basis of customers' personal drawings!
The presentation is for a beautiful log home, which was implemented on the basis of plans an architect produced for the customer family. The earthy tones used in the interior design provide a warm, cosy atmosphere for the home. Familiarise in the site by clicking the image below.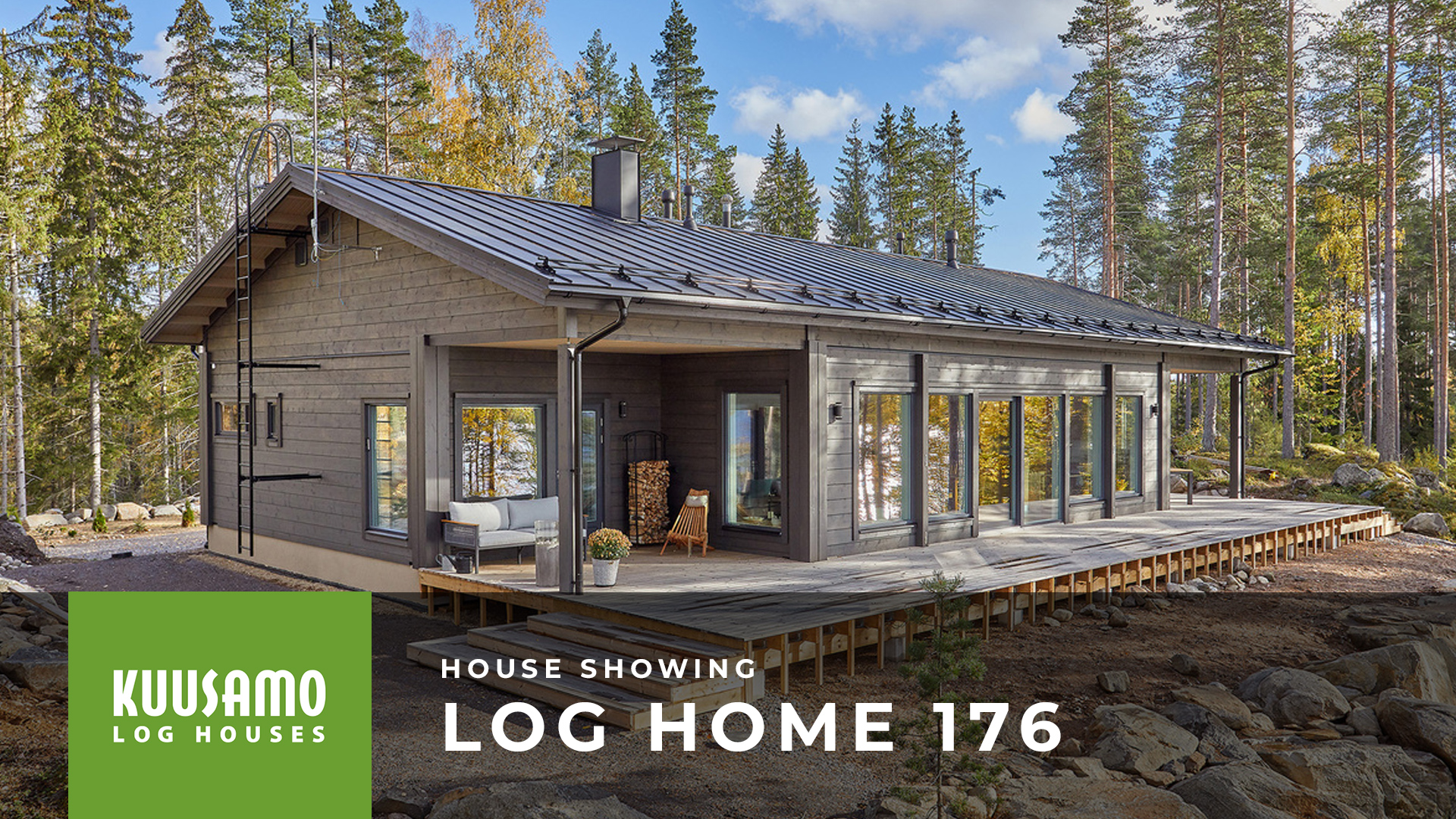 Facts

Model: Customer's own model
Log: laminated spruce log LHM 230×220 mm
Corner type: short cross corner joint
Floors: 1
Floor area: 176 m²
Bedrooms: 2, in addition to which there is a spacious office and fireplace room
Notes: The home has been implemented with a short cross corner joint! The large windows of the living area open out to a beautiful lake view, and the sliding door provides access to a terrace that extends to the width of the house. Sauna users can cool off at the sheltered terrace area via the fireplace room.
Familiarise in our collection and find your favourite! Your local Kuusamo Representative will be happy to help and provide additional information on the different options. With the help of a Kuusamo Representative, you can customise the model in such a way that it is best suited for your family's needs.