We welcome you to familiarise in the 121 m2 log home!
The subject of our virtual viewing is a 121 m2 site implemented according to the customer's own wishes in a stunning location close to a streaming waterway. The home of the site has been built using our laminated logs. The views enter through the large windows and create a unique atmosphere indoors. Familiarise in the site by clicking the image below.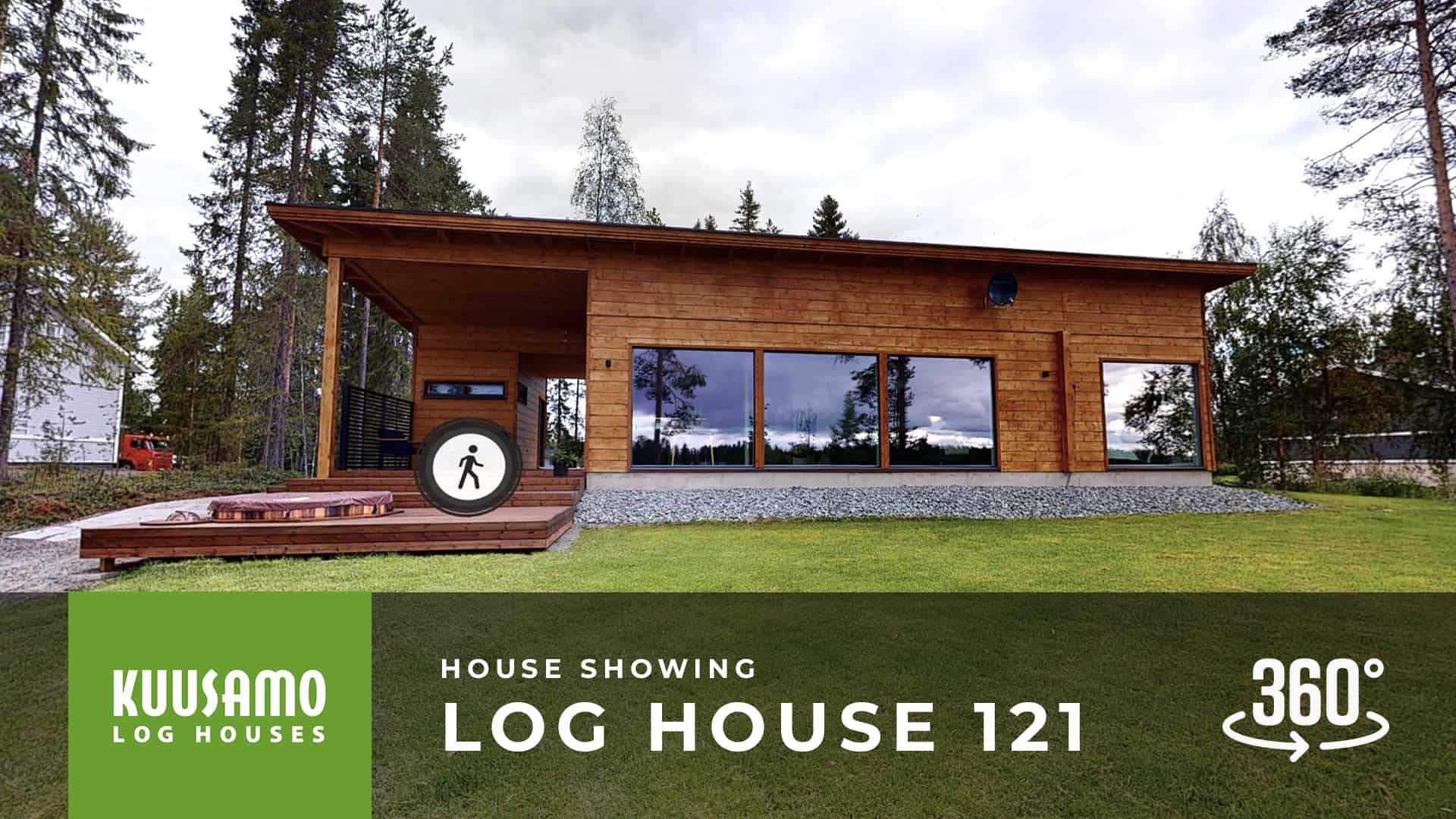 Facts:
Model: implemented on the basis of the customer's own plans
Log: laminated log 200mm
Corner type: sheered corner joint
Floors: 1
Floor area: 121 m²
Bedrooms: 3
Notes: The site is an excellently implemented compact entity in which a separate sauna department provides everyday luxury. The home has three bedrooms and a well-positioned utility space with a pass-through access. The home has been implemented on the basis of the customer's own plans.
Familiarise yourself with our other house shows and customer experiences.
Familiarise in our collection and find your favourite! Your local Kuusamo Representative will be happy to help and provide additional information on the different options. With the help of a Kuusamo Representative, you can customise the model in such a way that it is best suited for your family's needs.